Enduring Elegance
The Faenza Theater, finished in 1924 and located in the historic center of Bogotá, is one of 5 unique buildings representing the Art Nouveau movement in South America. The theatre was spared demolition when declared National Heritage in 1997. BELT was awarded an important role in the renovation process through the light fixture design and fabrication.
"Theatrical nature inspired curved lines and structures adorn the interior and exterior of the building."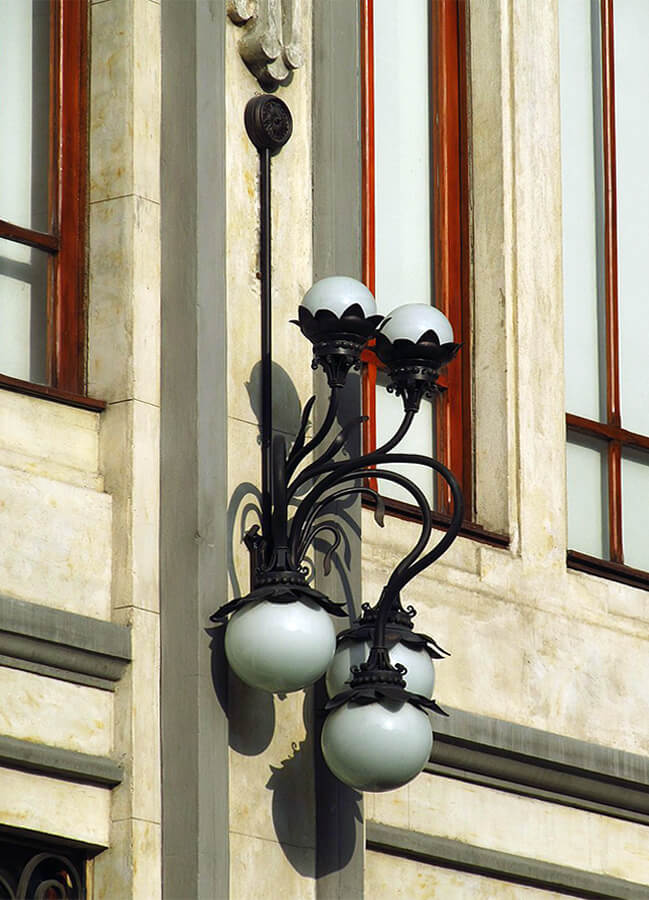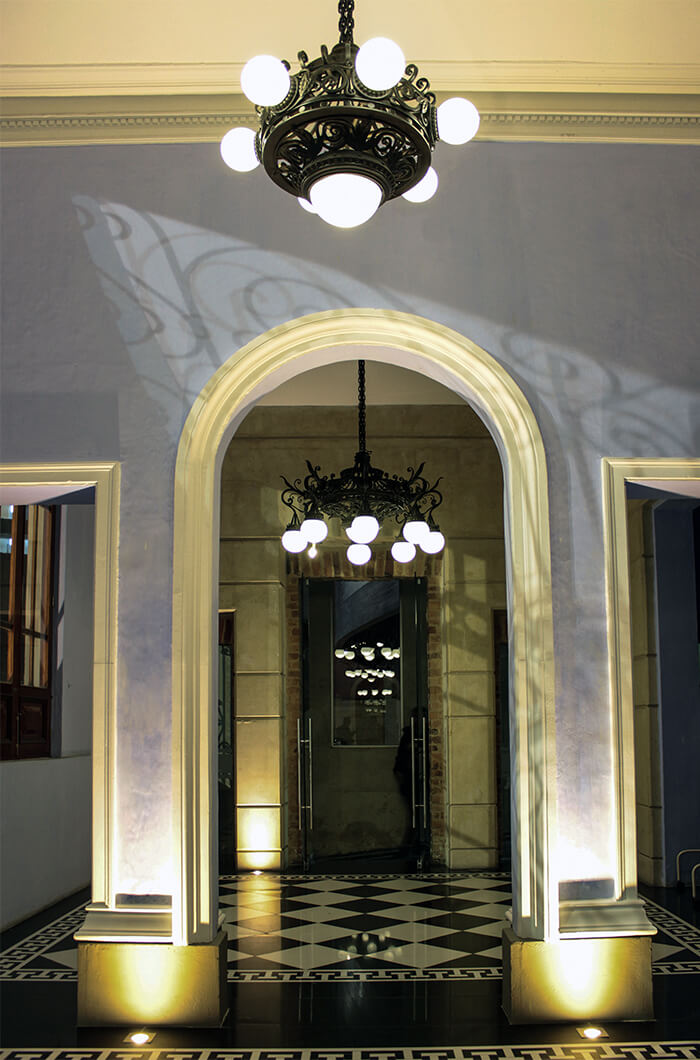 BLACK AND WHITE
In collaboration with the architect, designer, and builder, BELT created the artistic metal lighting throughout the building; including the facade as well as the hall and salon.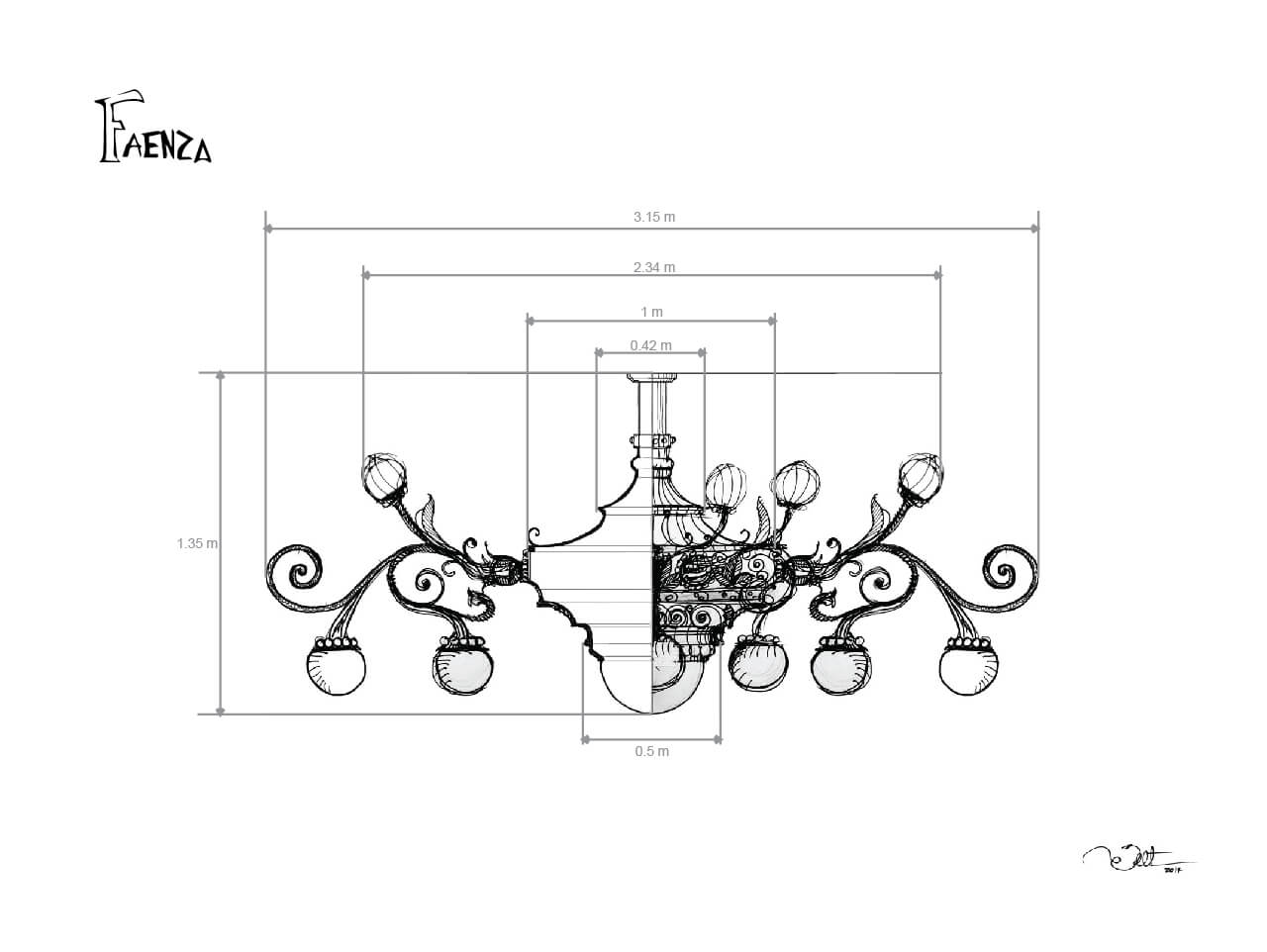 Inspiration for the light fixtures came from octopus shaped sea plants. Louis Beltran imagined the flowing curved fixtures as vivid arms floating on the ceiling.  Iron bars, repoussé iron sheets and some aluminum were used for the casted creations. The final finish is black paint reminiscent of the french chateaux from the early 19th century.