BELT IS A FAMILY BUSINESS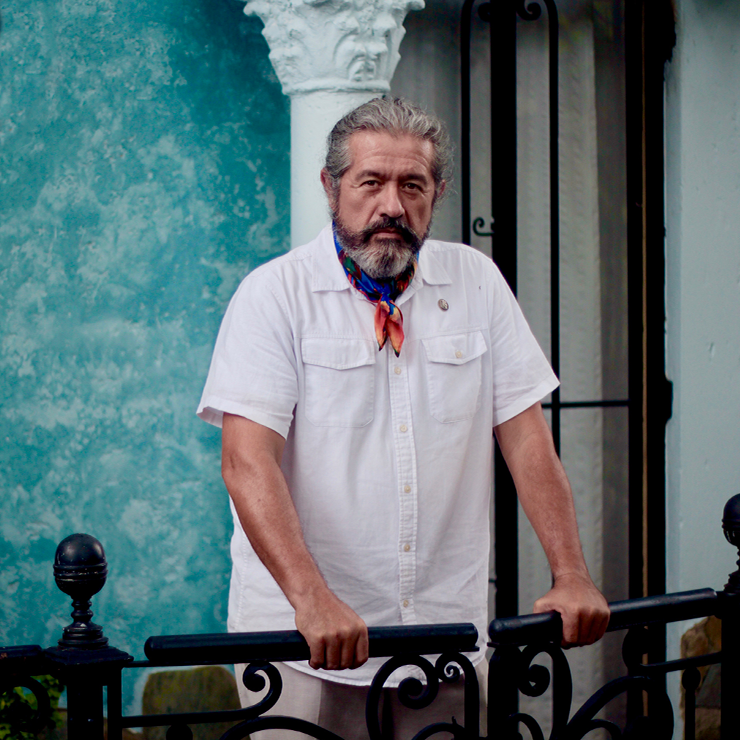 Chief Sustainabilty Officer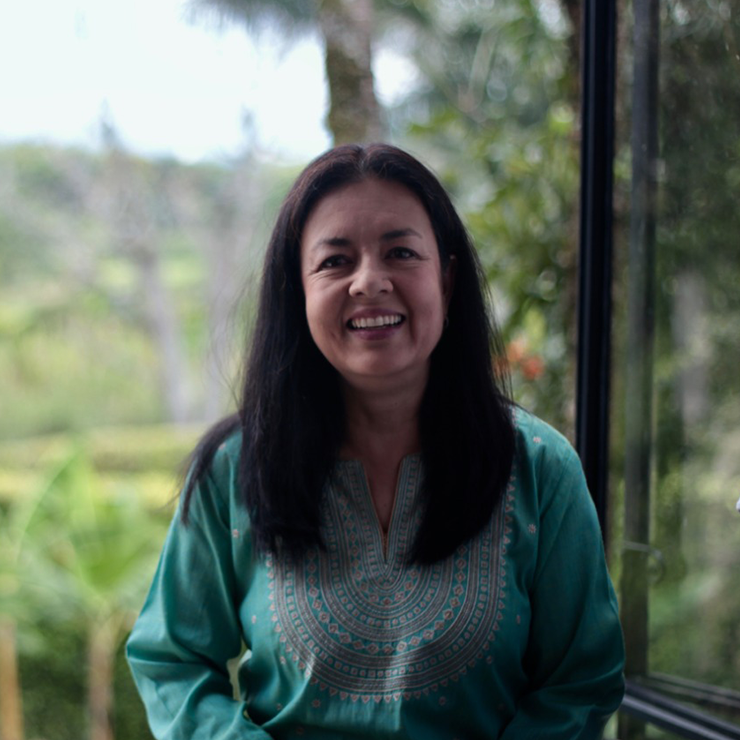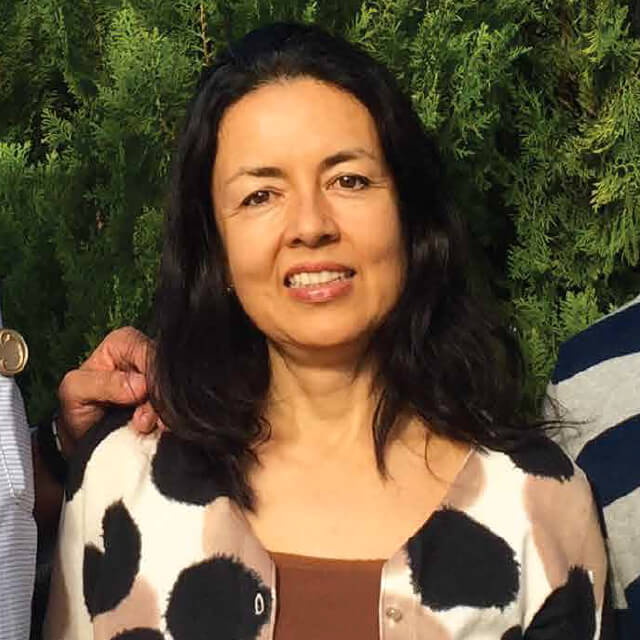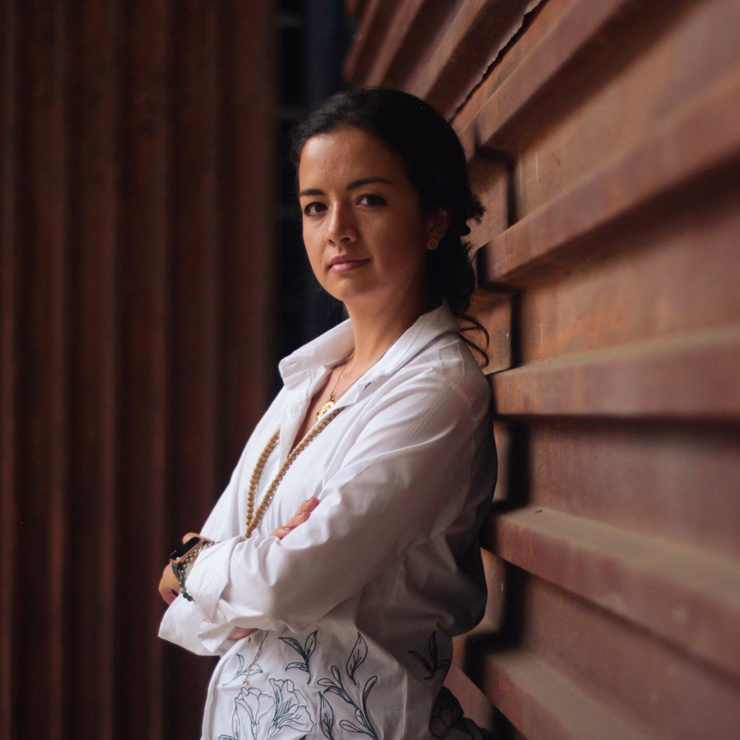 Chief Client Experience Officer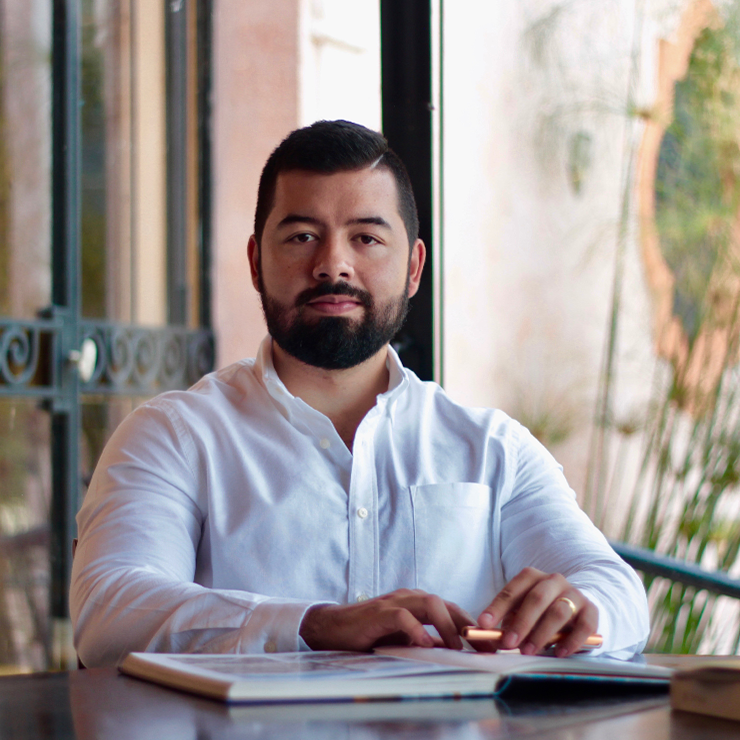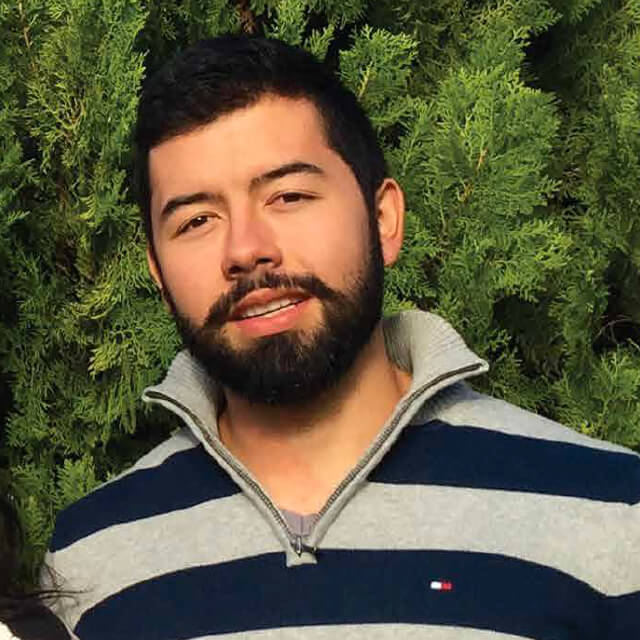 A team with the same DNA, passionate about art, inspired by dreams: with a common identity and imagination, the 3 BELT tribes are born, looking for the synergy to achieve the inspiration and happiness of the client.
Genuinely client driven with every client in love, inspired, committed, successfully satisfied and ultimately happy. Being brand ambassadors, attract, fascinate, engage and retain our clients and stakeholders through the unique BELT experience, guaranteeing the quality of the experience along the journey in all the Moments of Truth.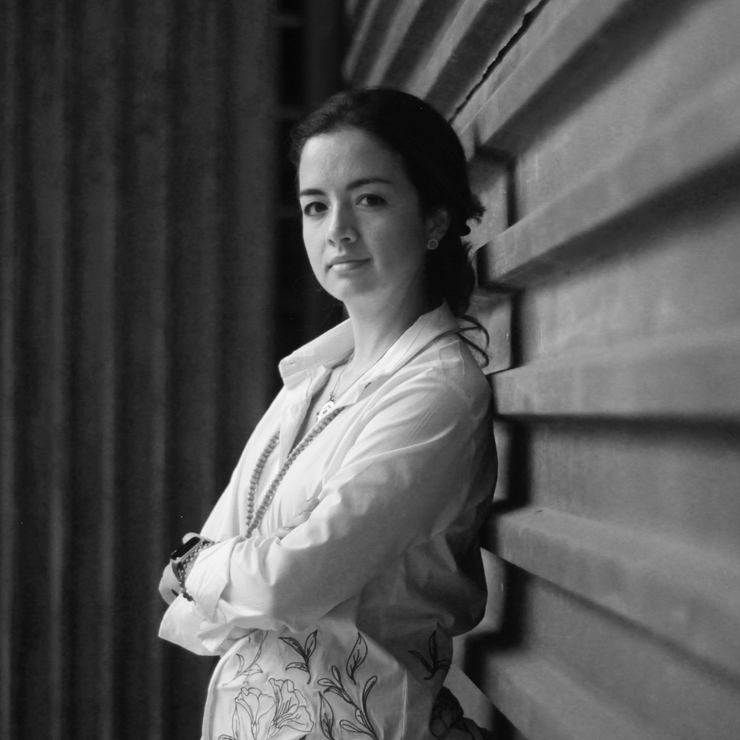 VALENTINA BELTRAN
Chief Client Experience Officer
Valentina is an architect and industrial designer with a master's degree in business design and strategy from Parsons University in New York. She currently leads the client experience team. She impresses her passion and energy in creating strategies and new experiences in all processes with clients.
JUANA TACUMA
Brand & Communications Leader
Juana is a visual designer with adjacent studies in digital marketing. She leads the communication and branding team where she manages and ensures that all processes are aligned with the correct management of the BELT brand.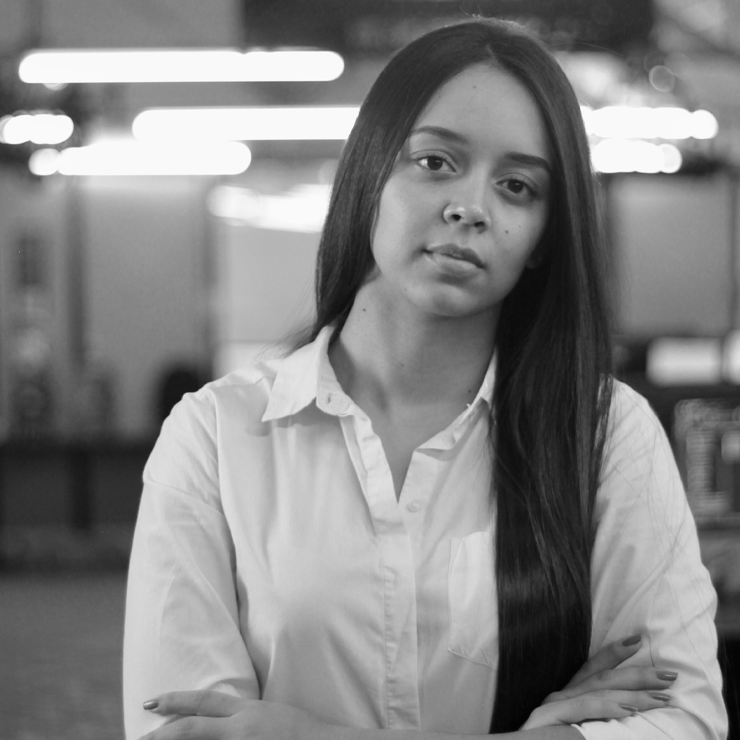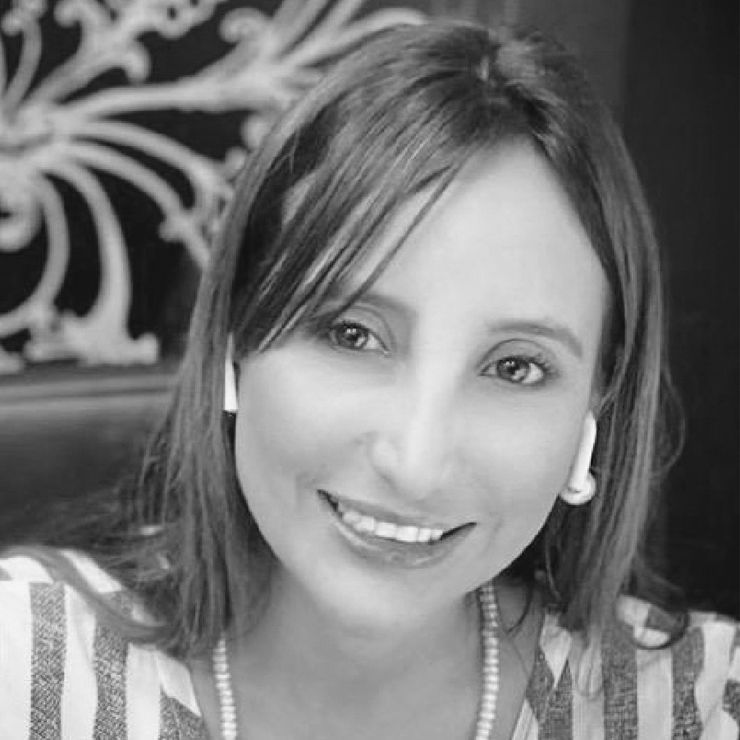 VIVIANA OSPINA
Client Relations Leader
Viviana is a social communicator specializing in marketing and finance and a master's degree in management. With a great trajectory in the commercial area, Viviana attracts new clients through unique experiences, guaranteeing the quality of the same and the success of the projects.
SIMON GIRALDO
Client Operations & Service Leader
Simon is a Business Administrator with an emphasis in Project Management from Universidad Eafit. He has more than ten years of experience in various sectors of the economy.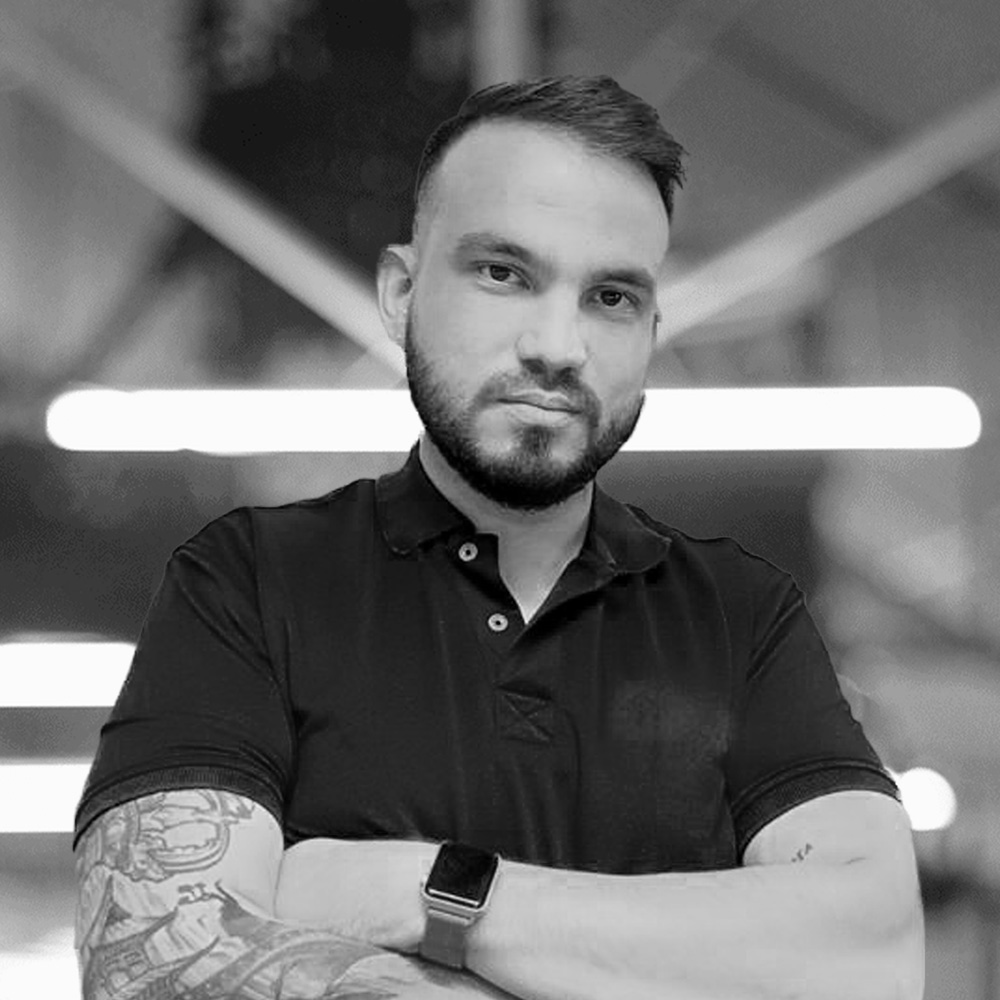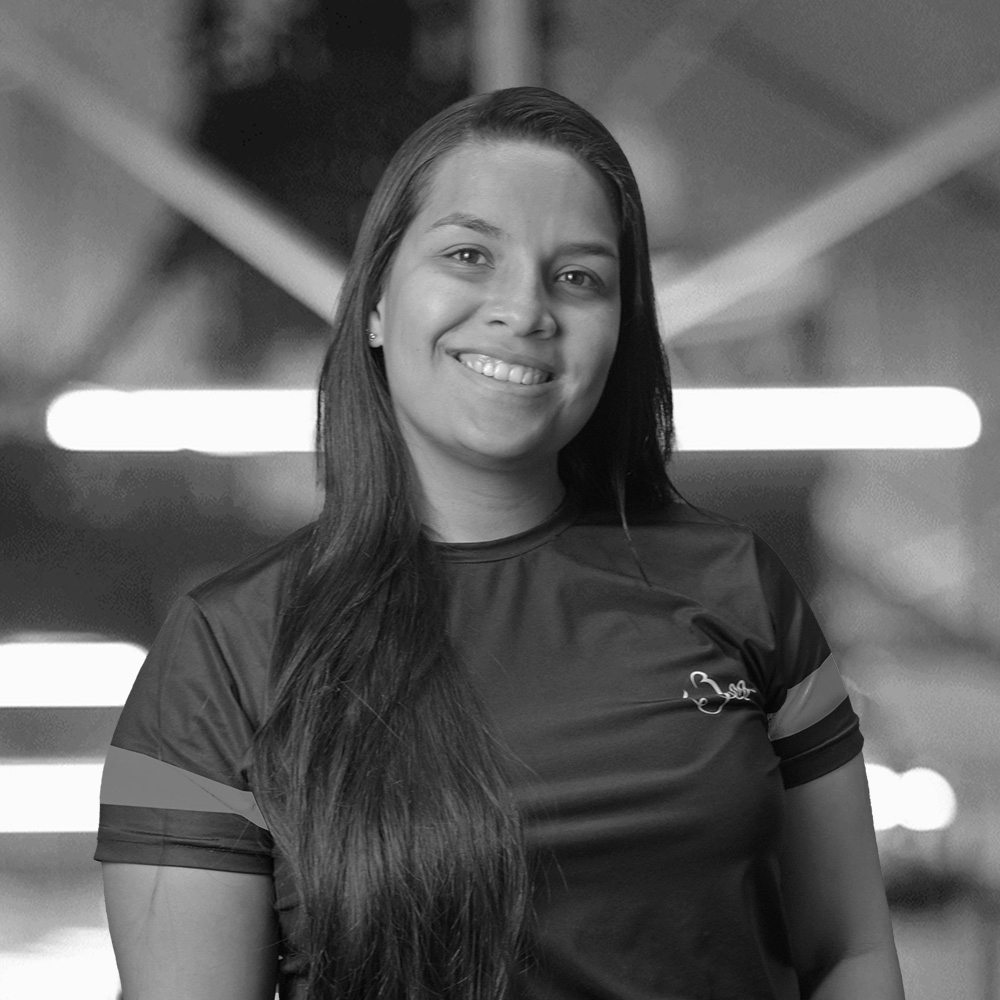 ANGELICA RAMIREZ
Field Operations Coordinator
Angelica is a talented and experienced industrial designer and industrial engineer with a master's degree in product development. He has worked on a wide range of projects throughout his career; for this reason, he stands out in understanding and serving clients and their needs. His commitment to customer satisfaction ensures the success of all projects undertaken.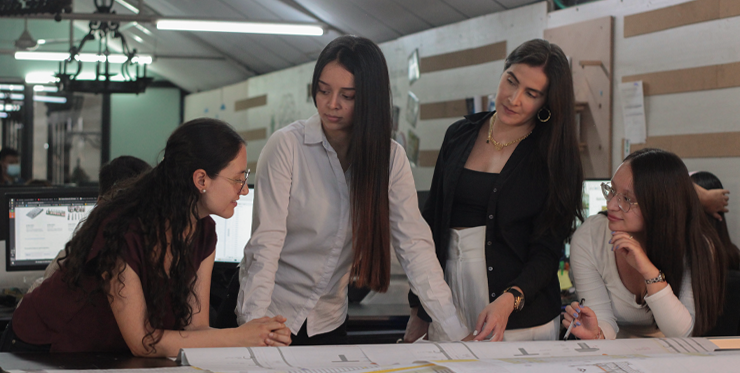 Realize the dreams of our clients. We are interpreters and we create products with art, design, and high quality through profitable, efficient, and sustainable processes, enhancing our ARTI.STARS, generating value for the entire company.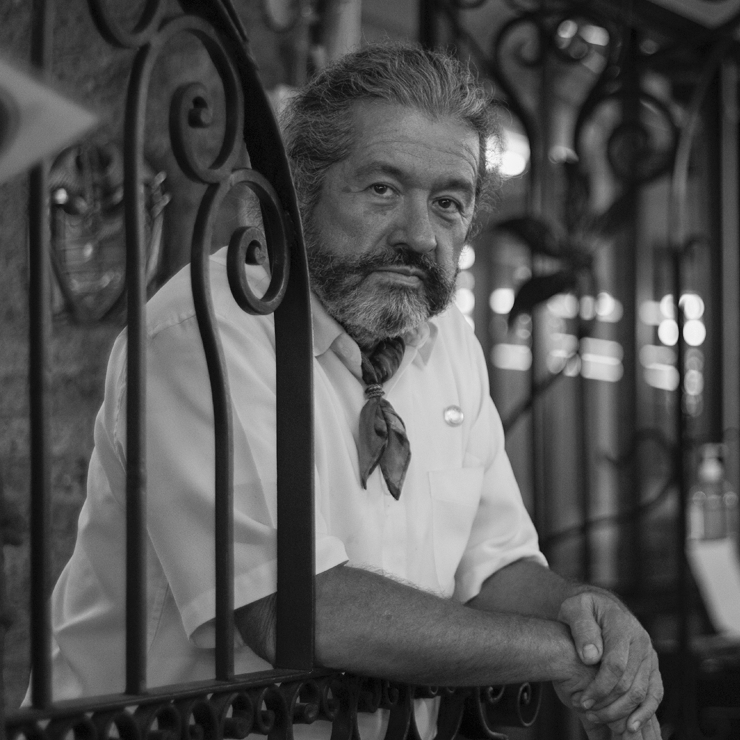 LOUIS BELTRAN
Chief Product Experience Officer
Louis studied architecture at the Universidad Piloto in Bogota and art at the Universidad Nacional. He did postgraduate studies in France in urbanism, architecture, and plastic arts at the Ecole des Beaux-Arts in Paris. His studies of art and sculpture, and his exposure to history, art, and architecture in the old continent, were the main influences in creating BELT and making it today a leading company in metal art.
JULIANA ARROYAVE
Design Leader
Juliana is an architect with eight years of experience and a strong track record of successfully managing complex projects. Her expertise lies in technical analysis, design, decision-making, and project management within multidisciplinary teams. As the Design leader in BELT, she is responsible for articulating and executing creative designs, and inspiration strategies, to ensure customer satisfaction. Juliana is committed to analyzing and creatively interpreting client requirements, desires, and dreams.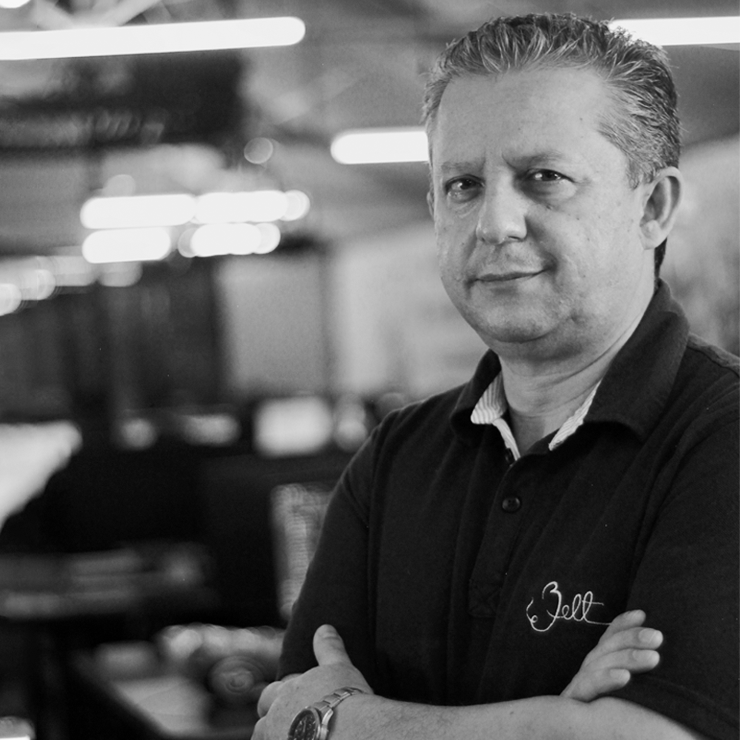 JORGE SILVA
Estimation Leader
With over 30 years of industrial design experience, Jorge leads the budgeting team, focusing on planning, controlling, and promptly verifying budgets and product standardization. They specialize in minimizing risk and maximizing production resources in both quantitative and qualitative terms, enabling to BELT establish policies and strategies for making commercial decisions. Jorge is committed to ensuring profitability while maintaining a high standard of quality.
CAROLINA ROLDAN
Product Development Leader
Carolina is a professional Industrial Designer. She is passionate about knowledge, which has led her life towards a constant, concurrent, and collaborative exploration of multiple disciplines such as Design, Engineering, Architecture, and Fine Arts, among others. She has been focused on participating in and leading various stages in developing products applied to Architecture.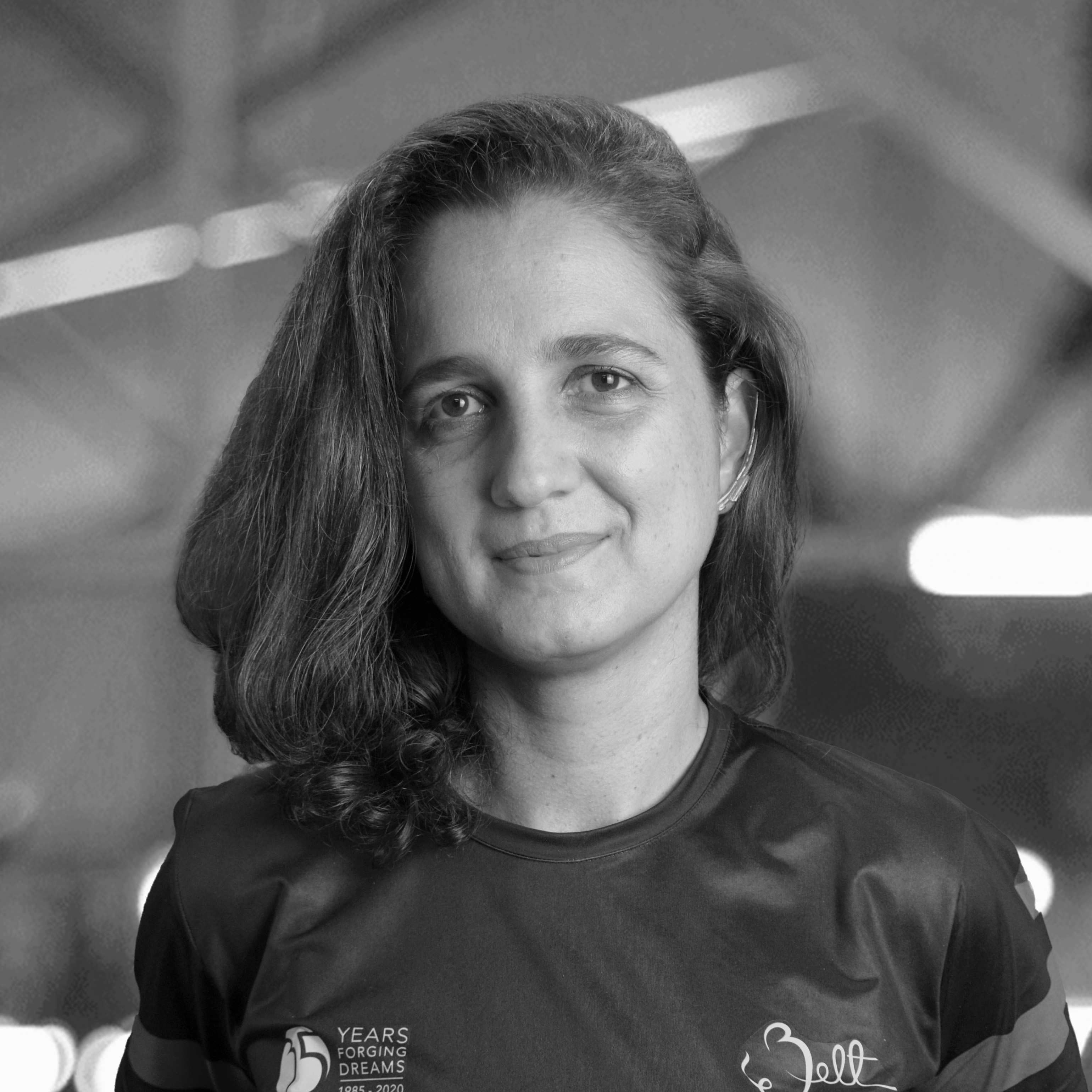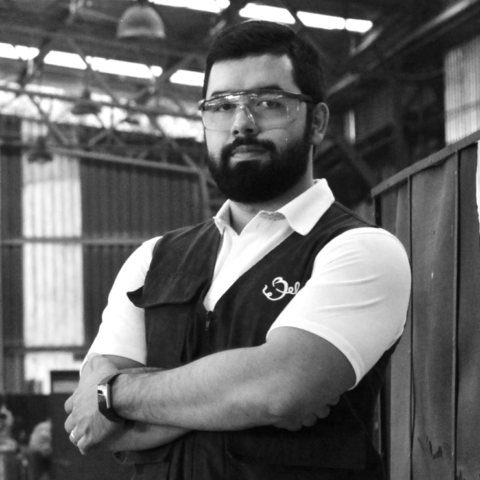 FEDERICO BELTRAN
Manufacturing Leader
Federico is an architect and product designer from the Universidad de Los Andes. He has been the Project Leader of the Mormon Temples Barranquilla and New Zealand.  His passion for organization, product, and quality led him to become the Manufacturing Leader, which he has held since 2017.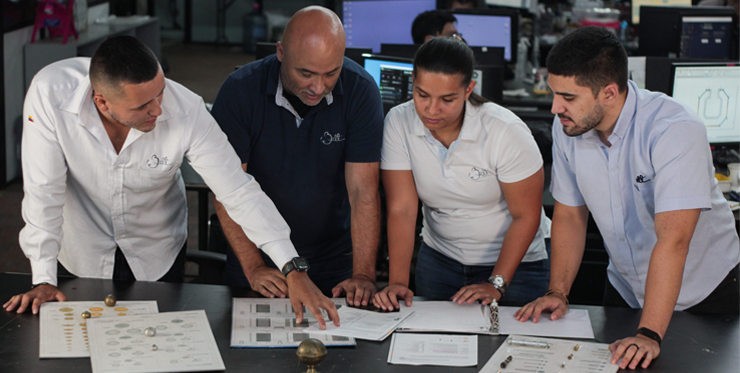 We are promoters of success that guarantee the intelligence and viability of the business through transversal processes that are based on agile, integrated, technological, and flexible methodologies in favor of the satisfaction of our internal and external clients.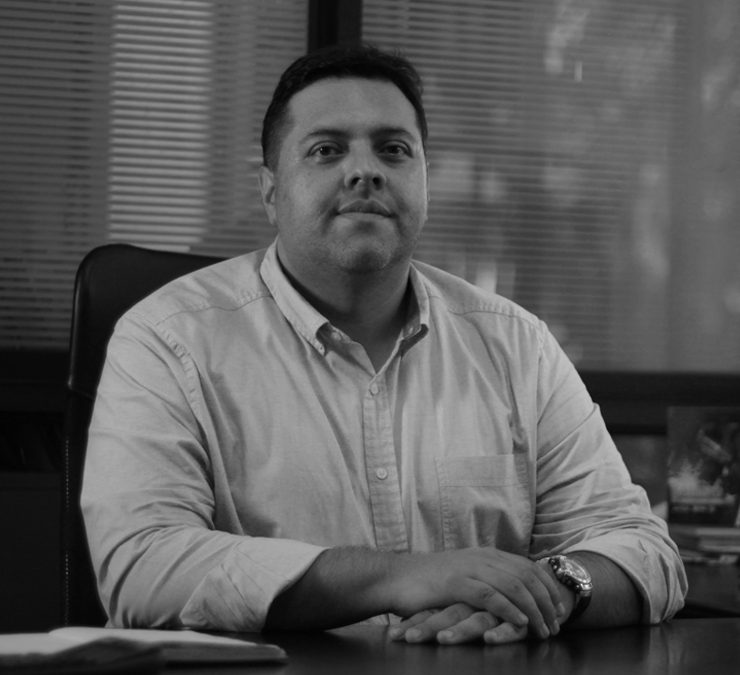 LUIS GABRIEL SANTAMARIA
Chief Operations Officer
Luis Gabriel excels in effectively managing both time and quality. With expertise in project development, he consistently delivers exceptional results. At BELT, his greatest motivation lies in witnessing the installation of high-quality, hand-crafted products within each project, surpassing clients' expectations while ensuring timely completion. He holds an MBA in Luxury Companies from ESDEN-Instituto Marangoni in Milan.
CLAUDIA ALVAREZ
Finance Leader
Claudia is an accomplished public accountant with a specialization in management. With over 20 years of experience within the company, she has consistently demonstrated excellence in effectively managing the financial and intangible resources of the organization. Her expertise extends to ensuring optimal levels of profitability while adhering to current legal regulations.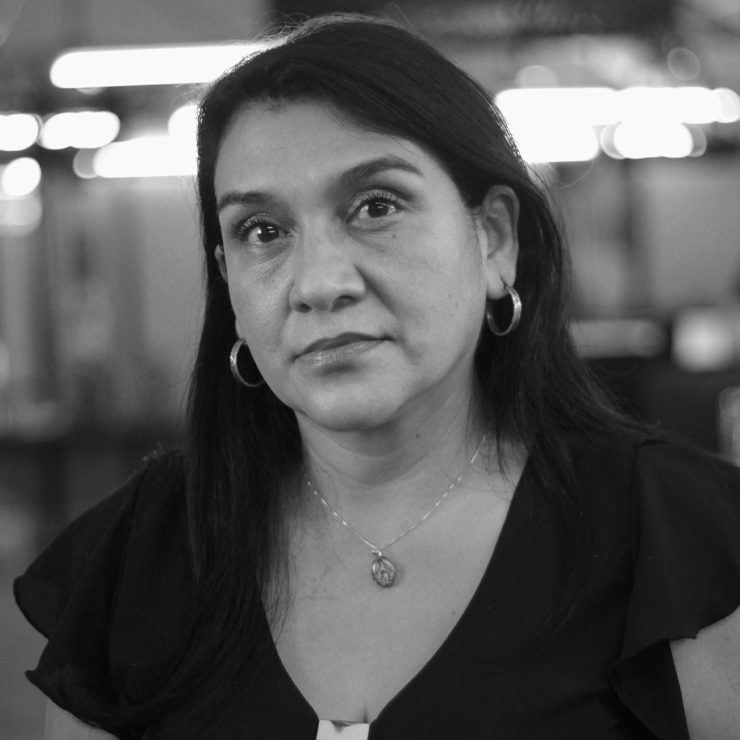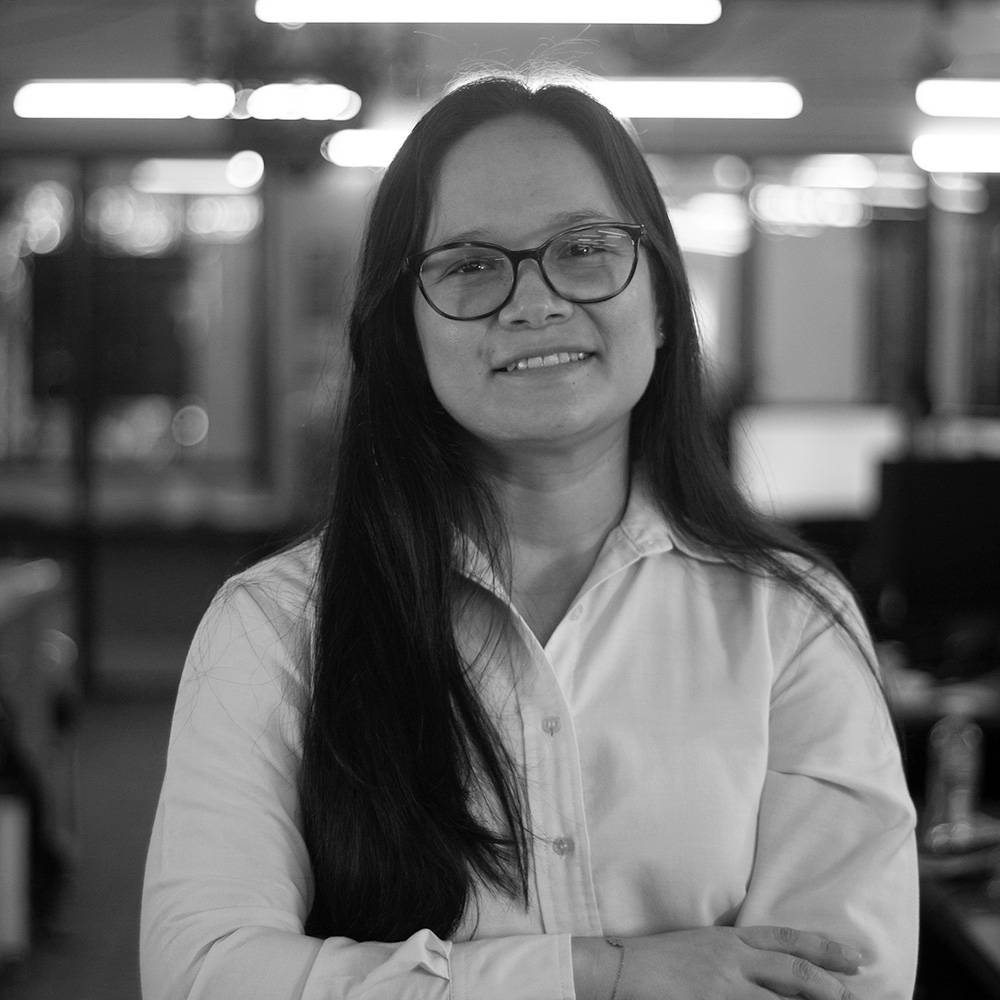 LORENA VALENZUELA
Quality Leader
Lorena is a highly skilled public accountant with additional expertise in quality management. She plays a crucial role in driving the adaptability to change and continuous improvement of our quality management system, ultimately ensuring the fulfillment of our internal and external clients' dreams and satisfaction.
NELSON GOMEZ
IT Leader
Nelson is a systems engineer from Javeriana University, specialized in Telecommunications Management from the University of the Andes, and holds a Master's degree in Management of Science, Technology, and Innovation from the University of San Buenaventura. With over 20 years of experience in technology and a strong business vision, he is convinced that the purpose of the technological platform is to facilitate the achievement of the company's financial and strategic objectives. His project management experience is based on agile methodologies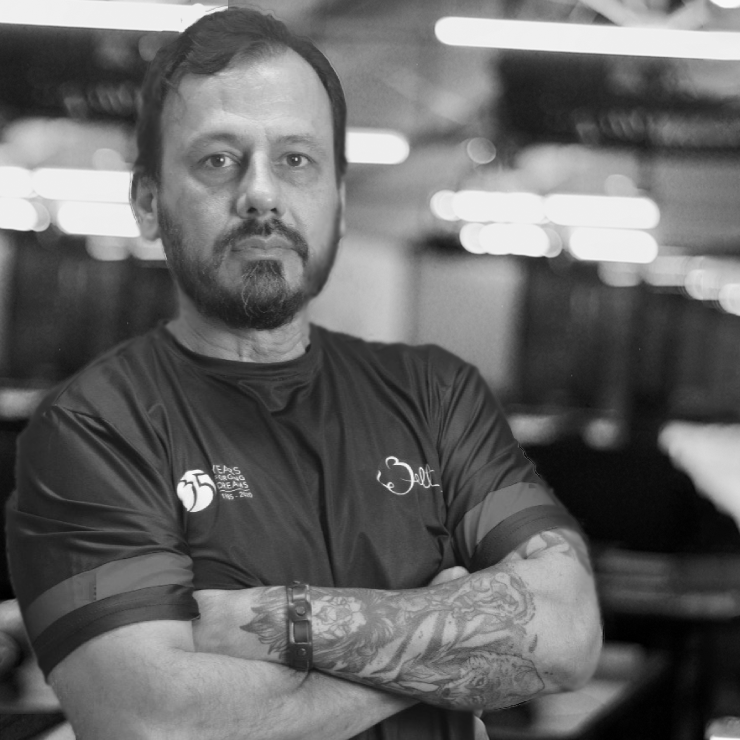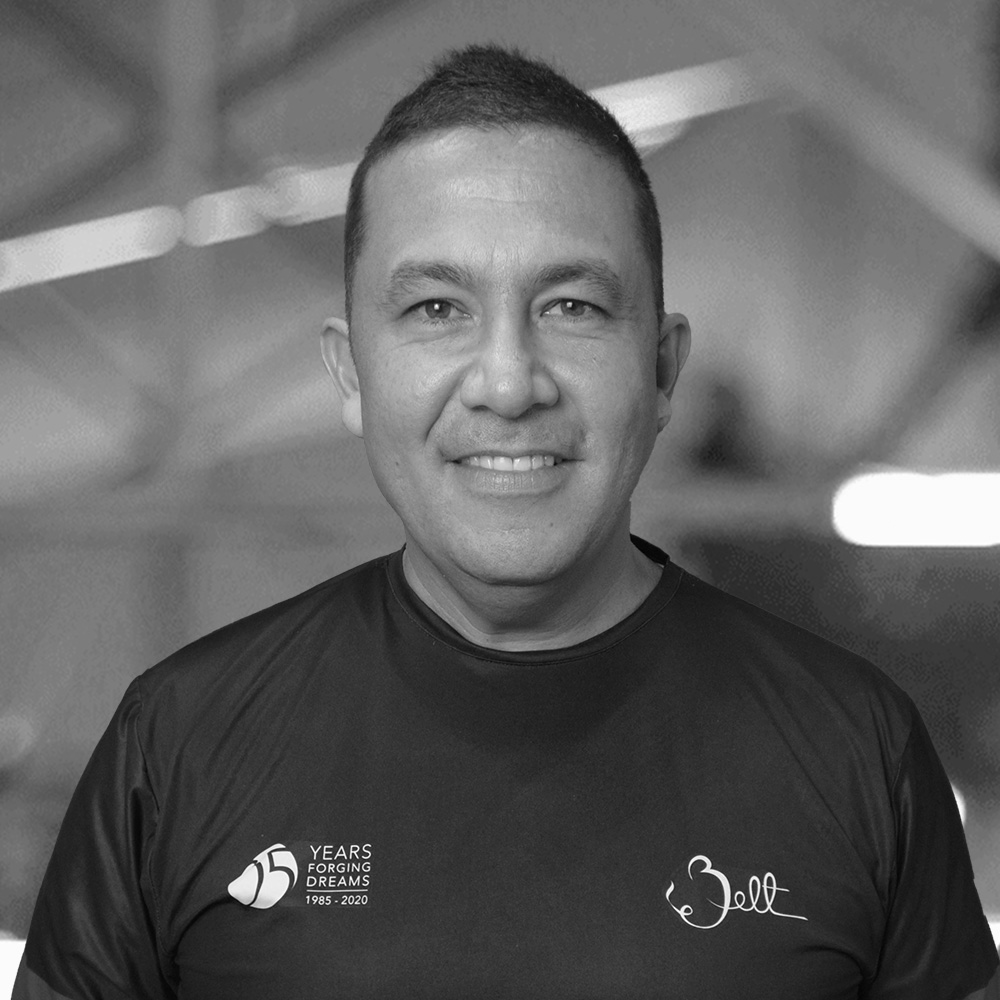 NICOLAS ABENOZA
People Leader
Nicolás is a seasoned People Leader with a background in Social Communication and an MBA. With extensive experience in human resource management and communications, he has successfully led teams in diverse industries such as construction, manufacturing, and services, both domestically and internationally. Additionally, Nicolás has made significant contributions as an educator and consultant, specializing in change management and fostering cultural transformations.
DAVID ANGARITA
Client and Project Logistics Coordinator
David is a business administrator from Javeriana University with more than 10 years of experience in administrative positions, coordination, and problem-solving. He is a hard-working person, concerned about the well-being of others; he likes to share ideas and discuss them to find the best solutions for all. With his combination of administrative expertise, collaborative mindset, and genuine care for others, David is a valuable asset to any team or organization.