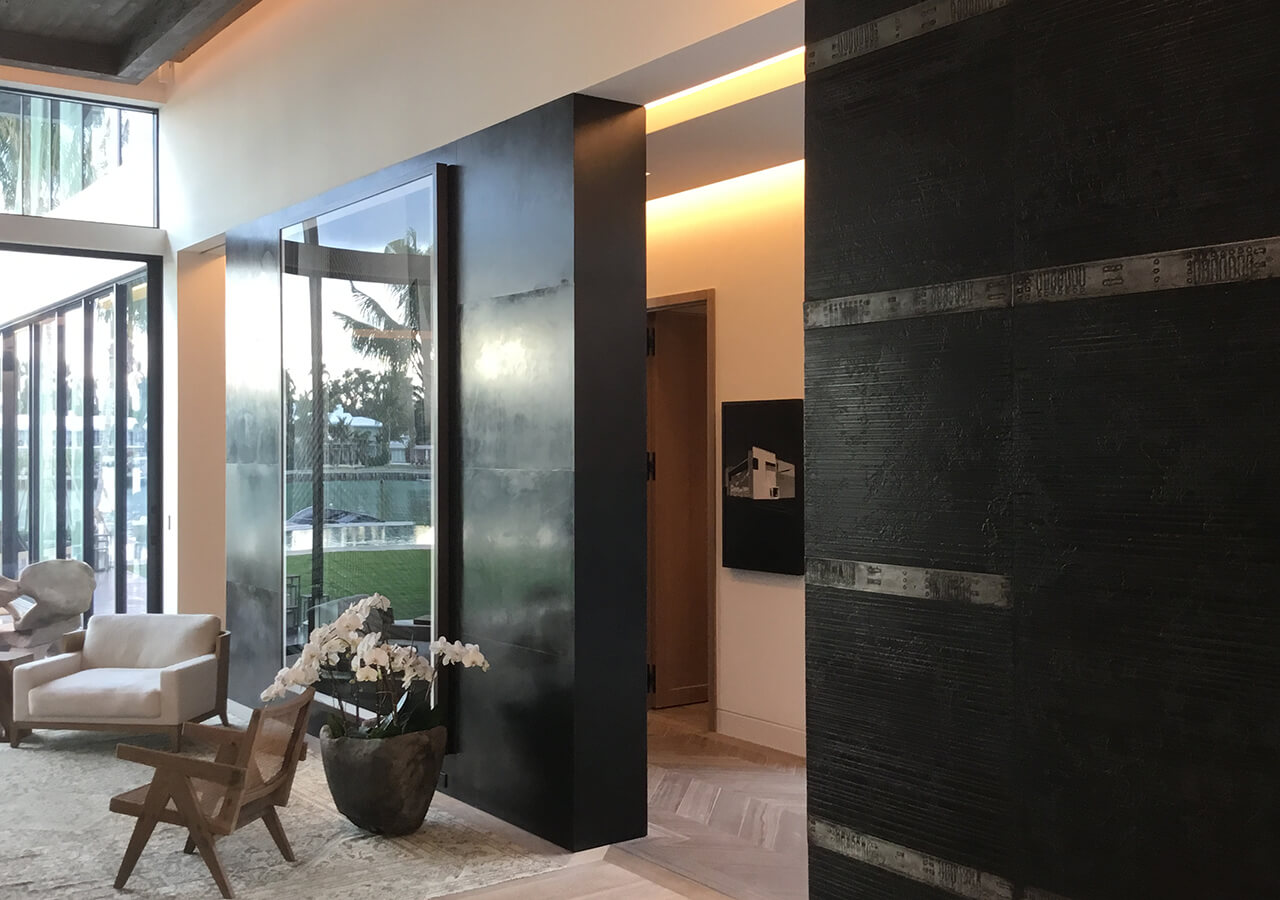 Artistic Expressions: Contemporary Wall Art
This minimalist modern residence is located in one of the most sought after waterfront neighborhoods in Miami Beach. The sophisticated yet simple open air design of the home composed of long airy corridors, textured metal wall claddings, as well as stone and wooden elements lends to a zen atmosphere with understated luxury emanating from every angle.
In collaboration with the architect, designer and builder, BELT created the beautiful metal artwork throughout this residence.
Including the main curved staircase, front door, metal sculptural wall claddings, bronze kitchen claddings, library shelving, and wine cellar doors as well as exterior railings and entrance gates were made. The processes integrate wood, bronze sheets, cold rolled steel, rhythmic hand hammering, and hand applied signature patinas.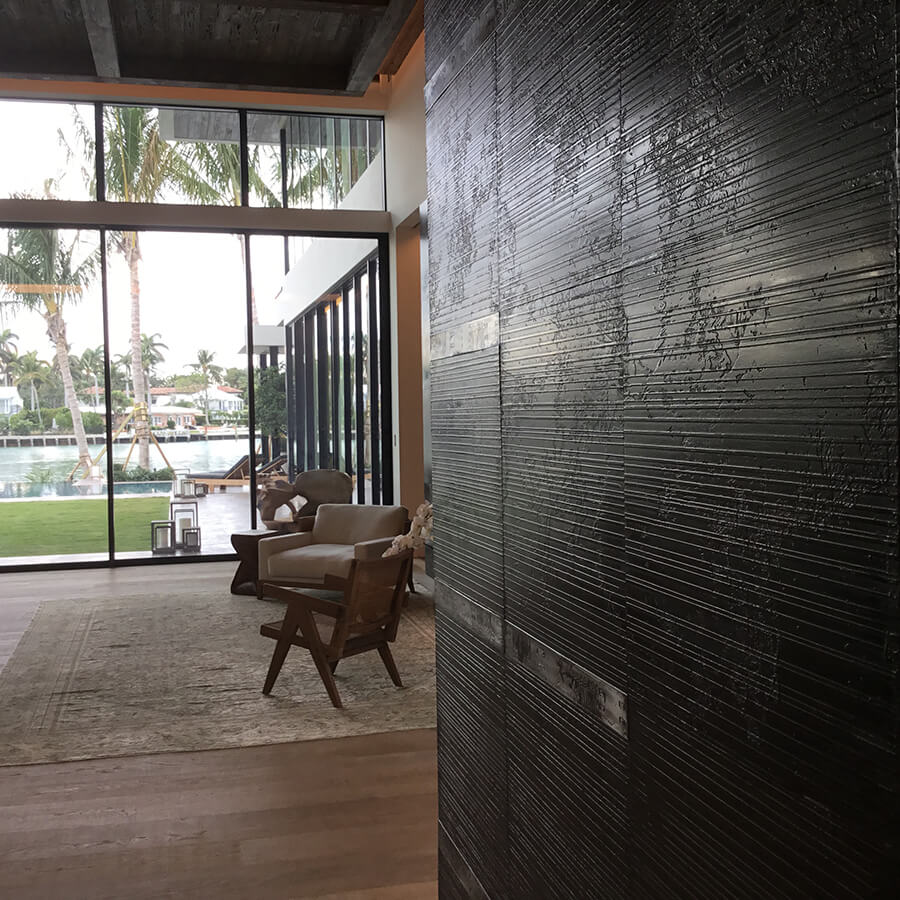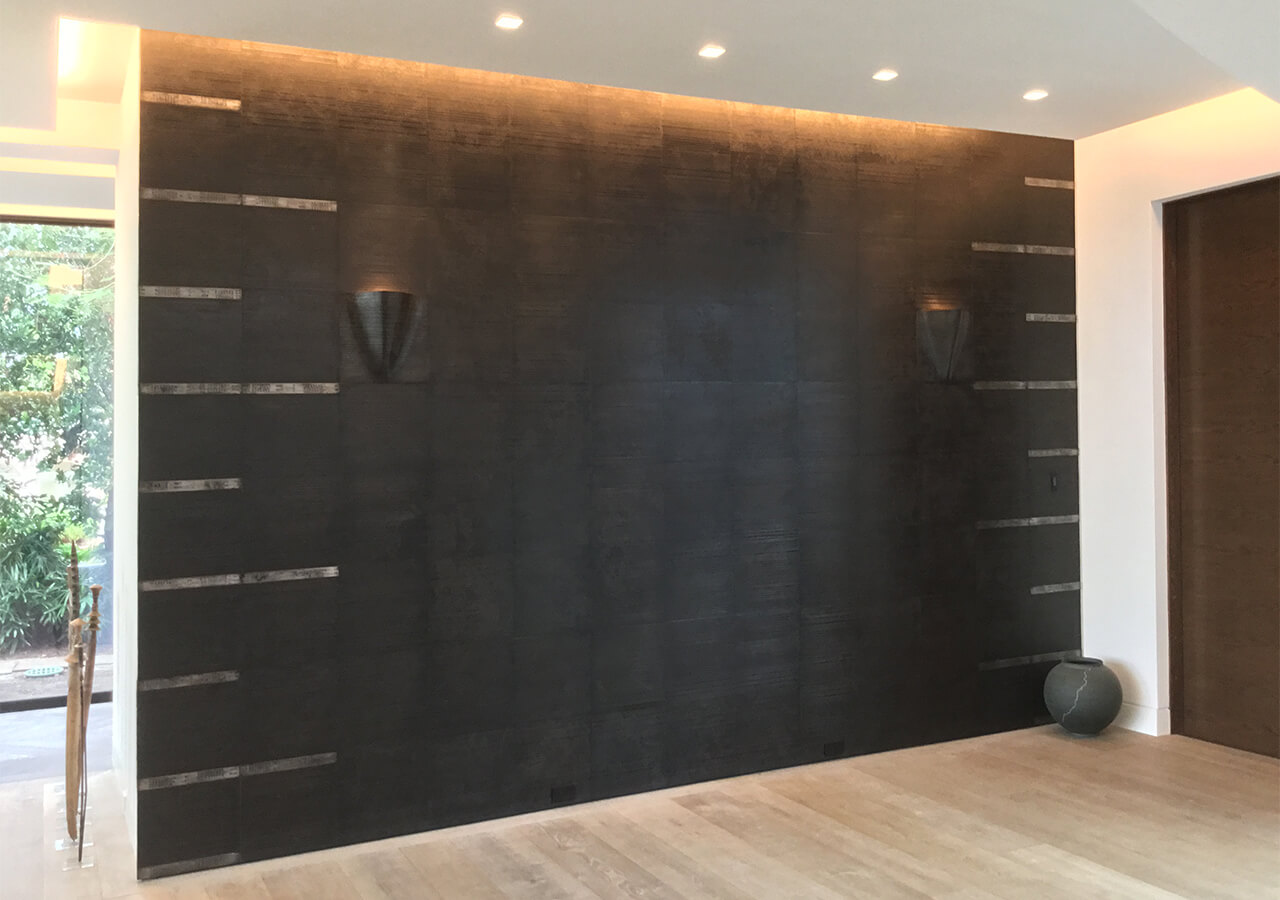 Above: Wall sculpture made in tridimensional photo-engraved patterns of cold rolled steel. The light gray flat appliqué and quadrants were heated and hammered. Lastly, two panels were sculpted to achieve the cone shaped light fixtures, adding a refreshing wave like touch to the pattern.
Below: Simple, yet elegant and sophisticated cold rolled steel railings finished with a dark patina touch.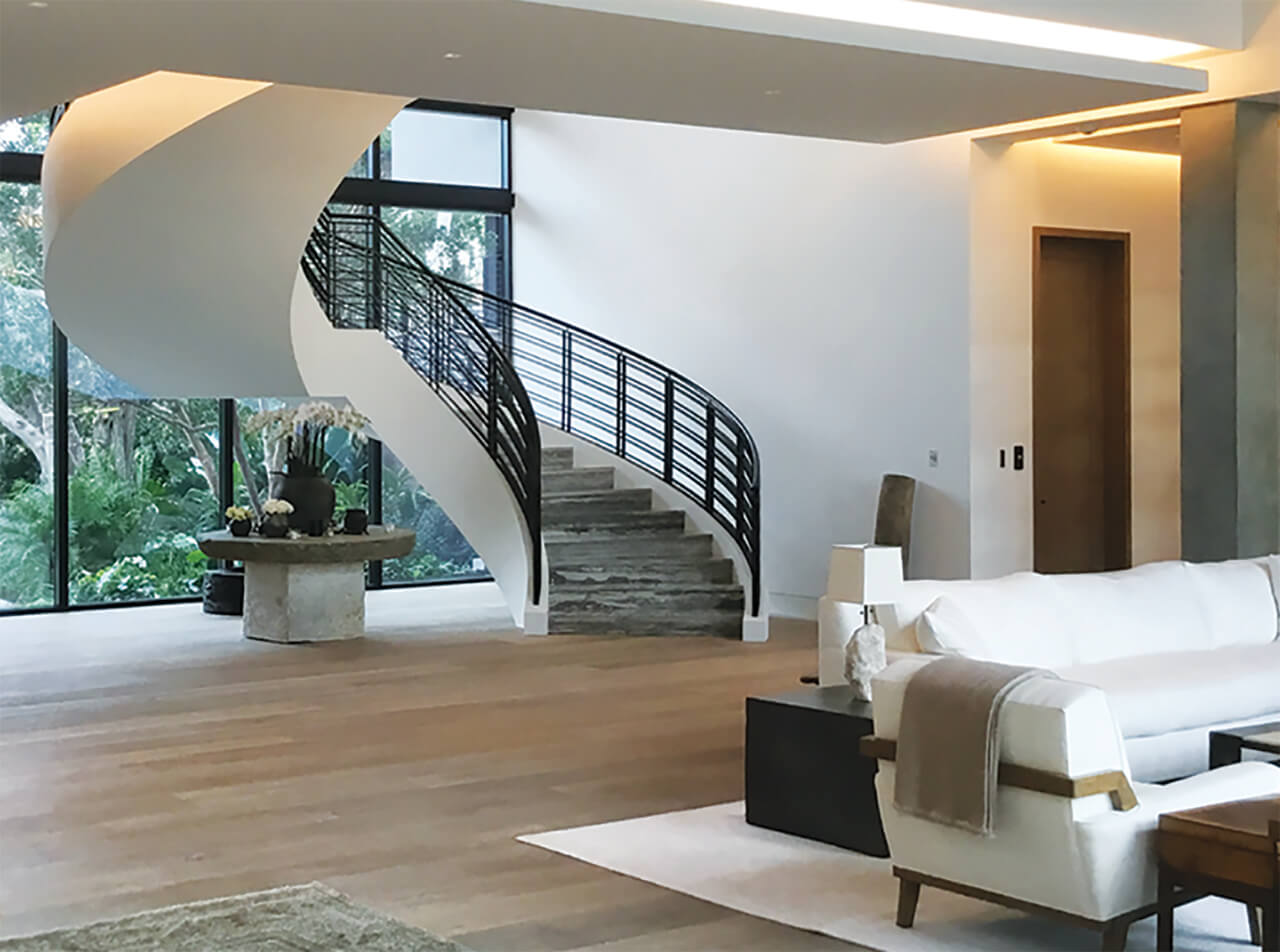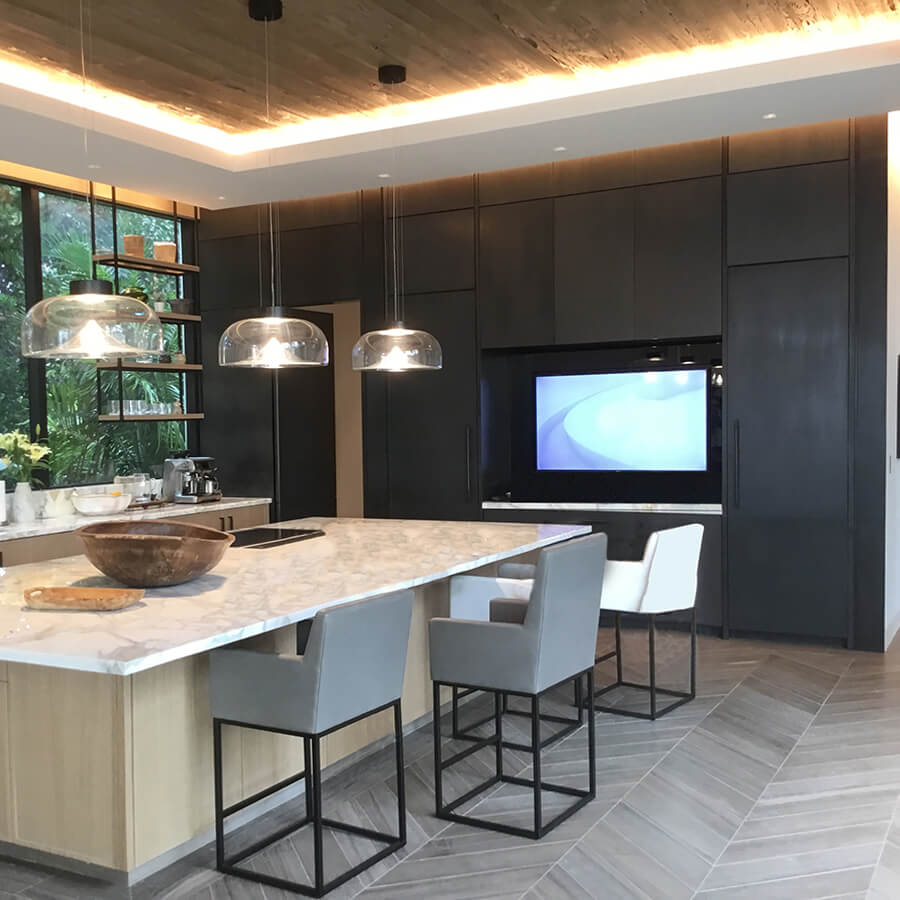 Right: Bronze sheet cladding for kitchen drawers, cabinets, and shelves finished with hand applied signature patina.
Below: Bronze asymmetrical shelving, steel spiral staircase, and cold rolled sculptured claddings.

Forging dreams since 1985