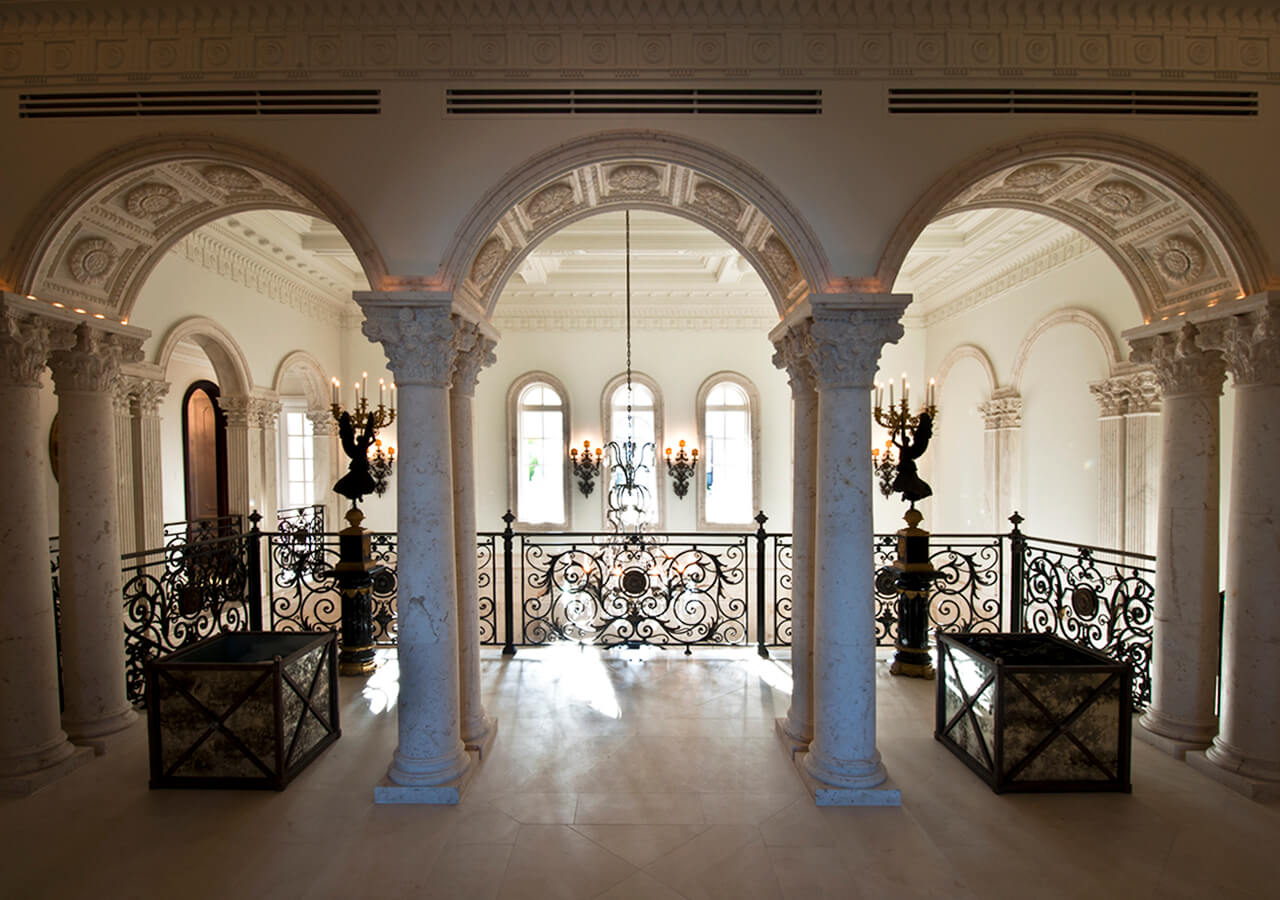 Exuberant Italian Renaissance
The Italian legacy is expressed in awe-inspiring exuberant grandeur in the exquisitely forged metalwork of this South Florida villa, bringing to life the splendor of Italy with inspiration drawn from the late 16th-century Baroque period.
Wrought iron in an array of variations merge harmoniously in this collaboration between Maestro Louis Beltran and Musa Investments resulting in impeccable design and execution.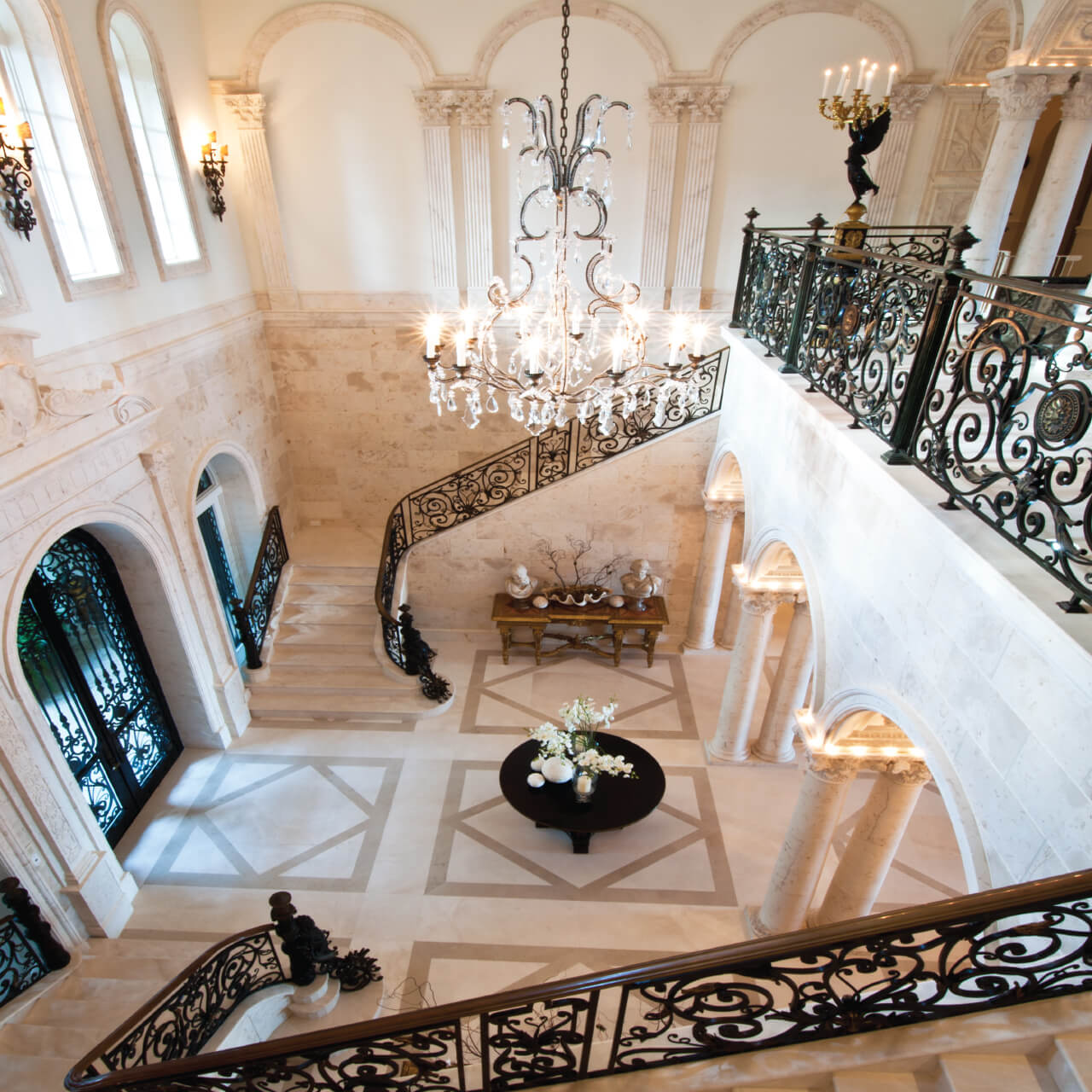 Wrought iron doors and grills, iron railings with bronze handrail and forged light fixtures with casted details.
Custom design for iron driveway gate.
Main door and grills made in forged iron with casted personalized details.
Diverse light fixtures designs have been created for the Mar Pietra Villa.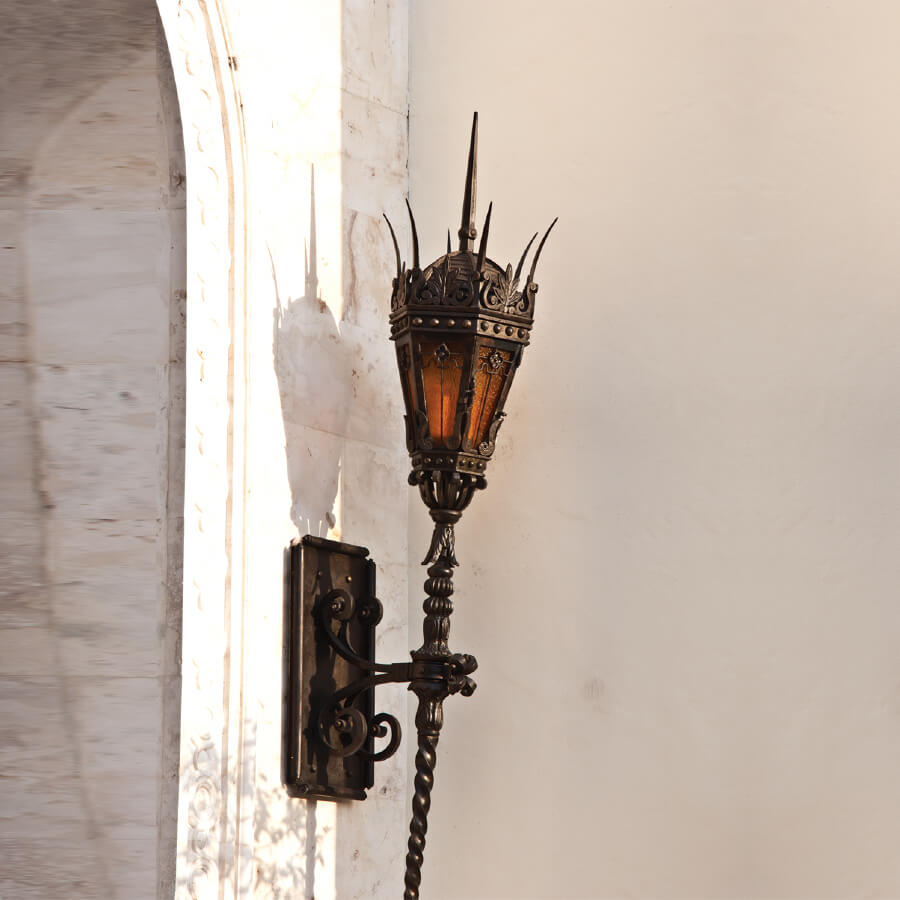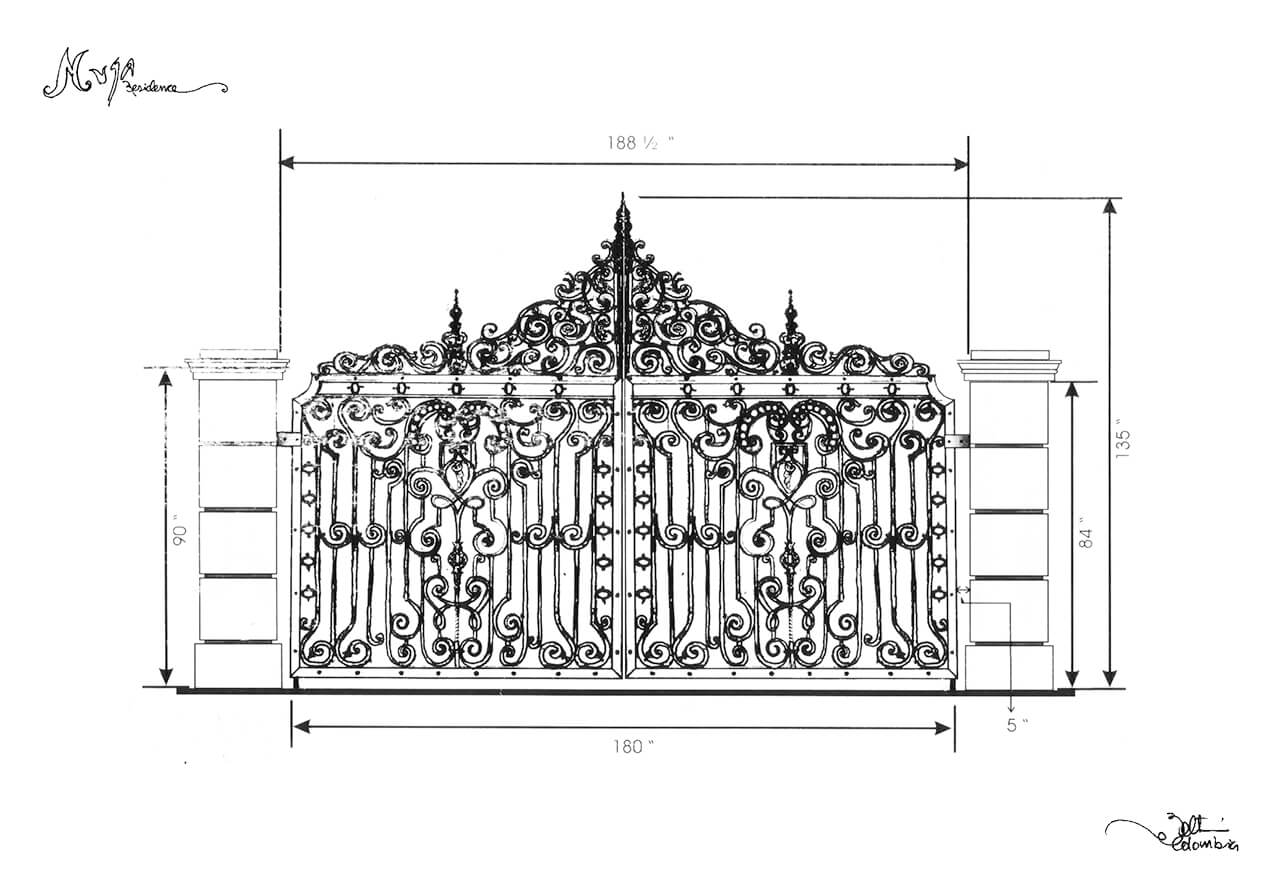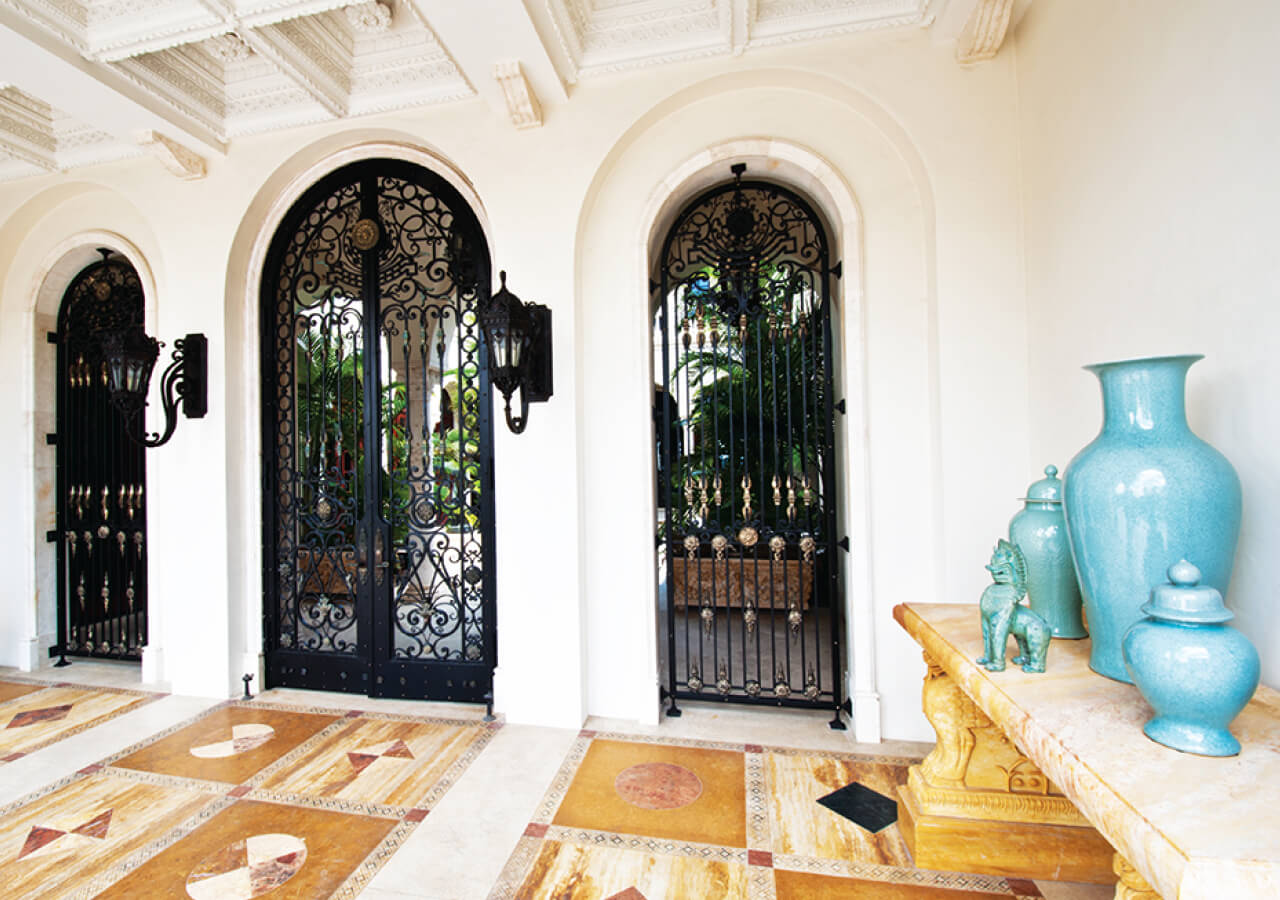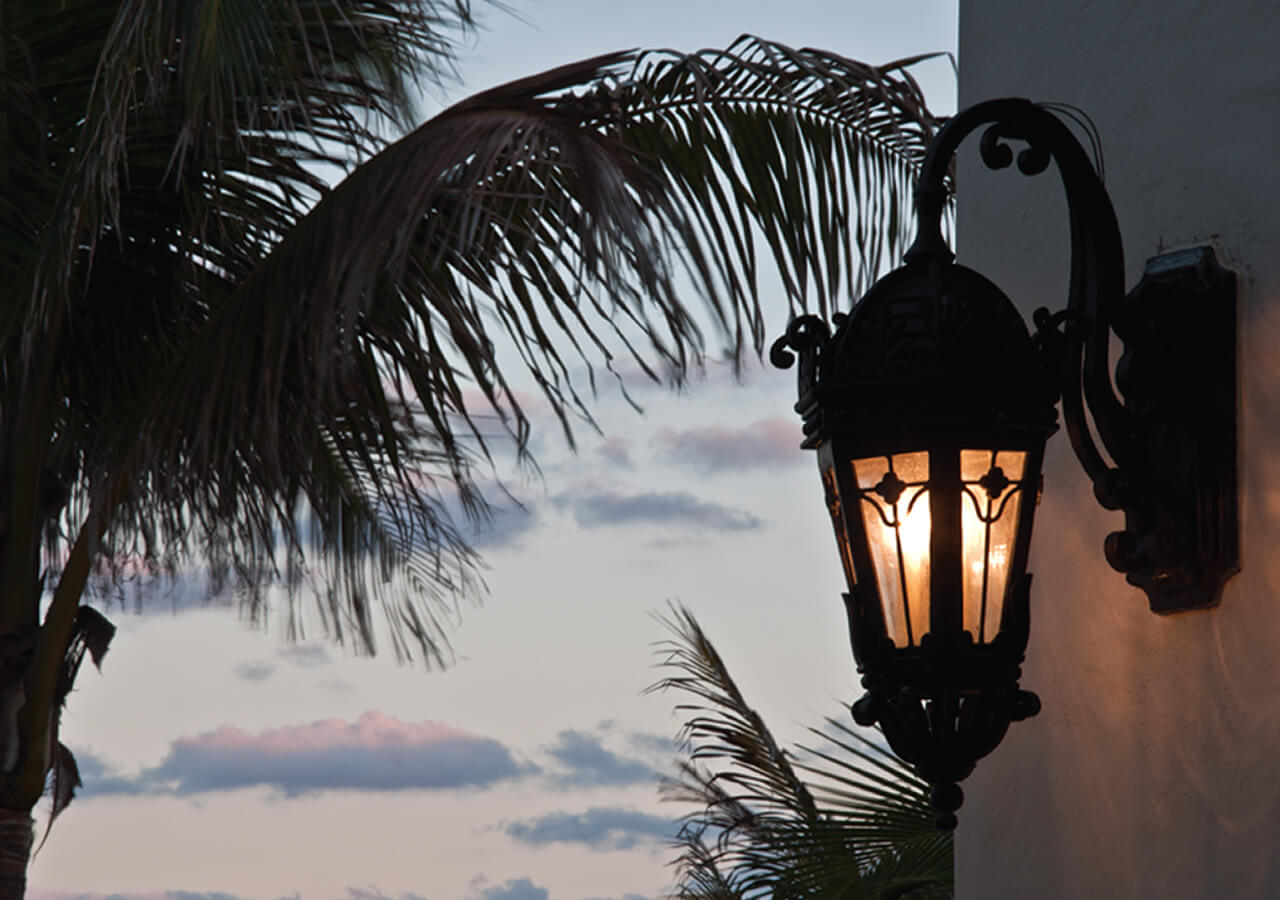 Where design meets craftsmanship