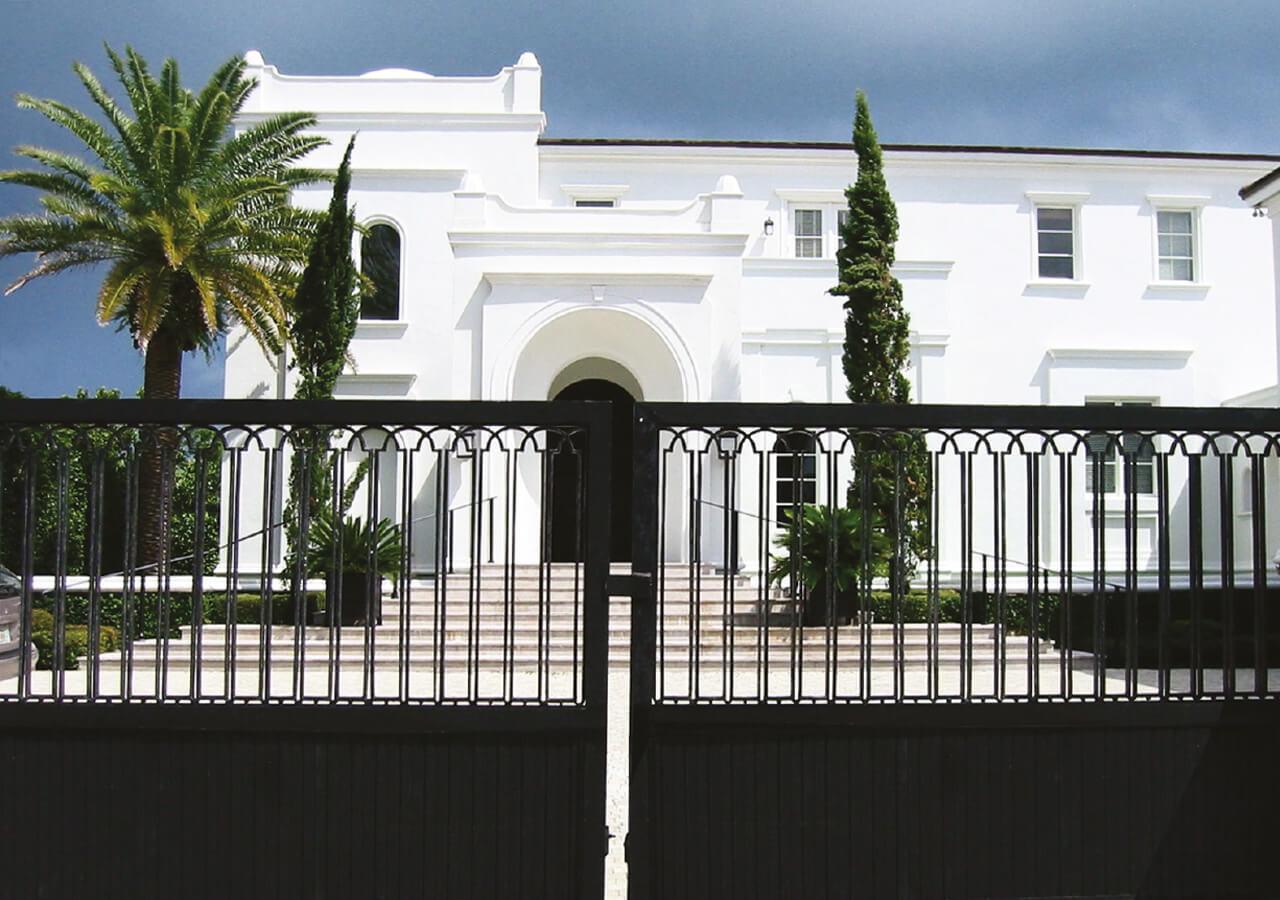 Greek Influence & Introspection
Clean lines and striking color contrasting the sea envelope the serenity that lives within the white walls of this summer villa built in South Florida by Tracy Construction and architect Ramon Pacheco. The residence offers a breath of fresh air and represents the perfect balance between tranquility and elegance.
"There is a kind of serenity in love which is  almost a paradise."
Alain Badiou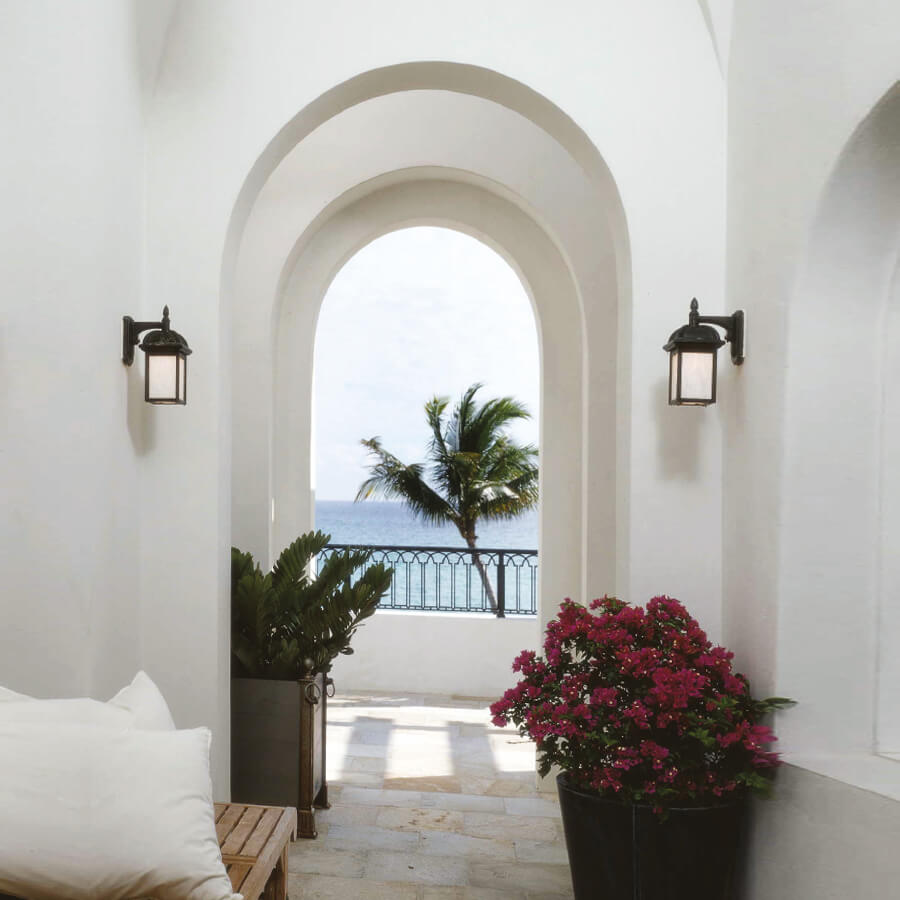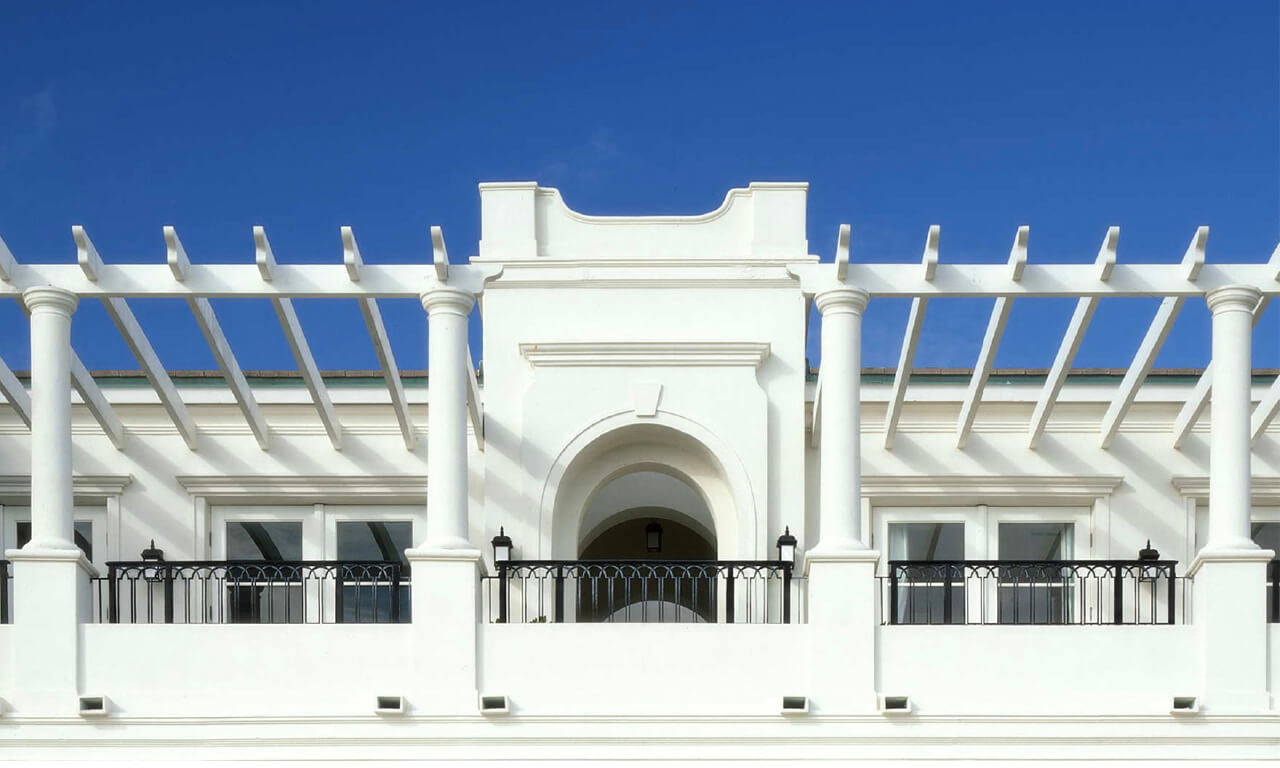 Inspired by the Greek Islands, the arches and halls of the home gently transport us to the immensity of the glistening sea outside.  Louis Beltrán conceived a hand forged black iron design for the balconies, stairs and vehicular doors to generate contrast and create a sense of boldness against the stark white structure and pale blue skies.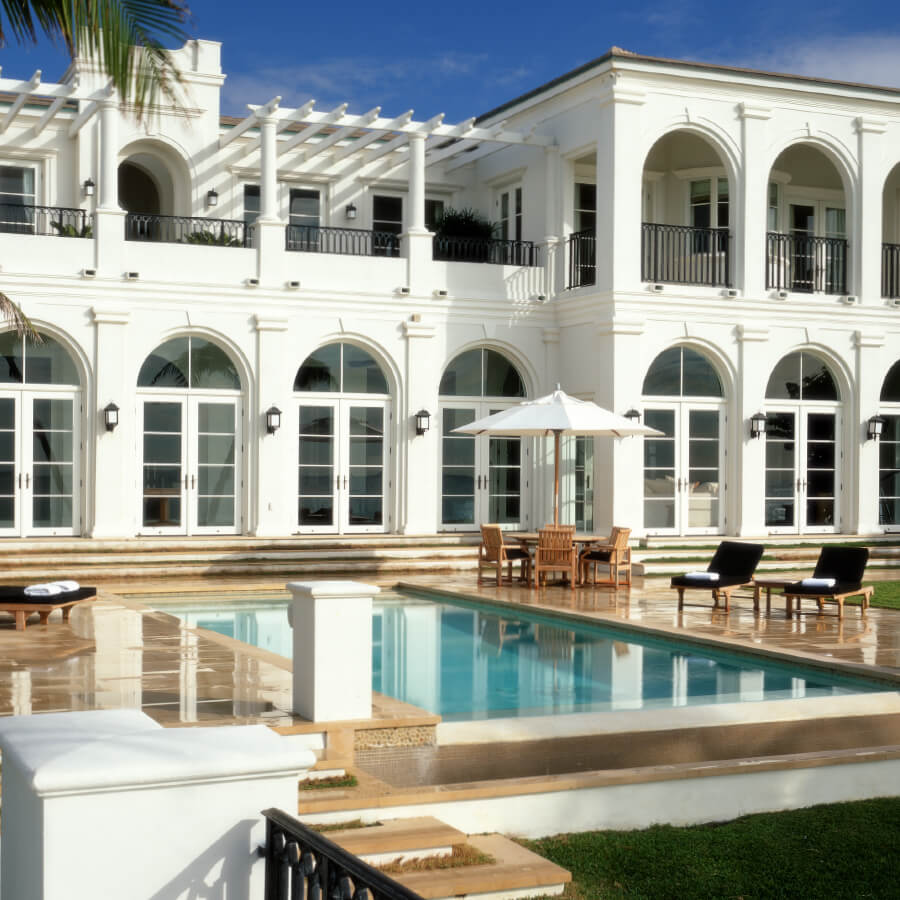 ELEVATED BLACK & WHITE
Neoclassical and Mediterranean accents fuse with Greek architectural influences in every corner, creating spaces that invite introspection and inspiration to all who inhabit this vibrant villa.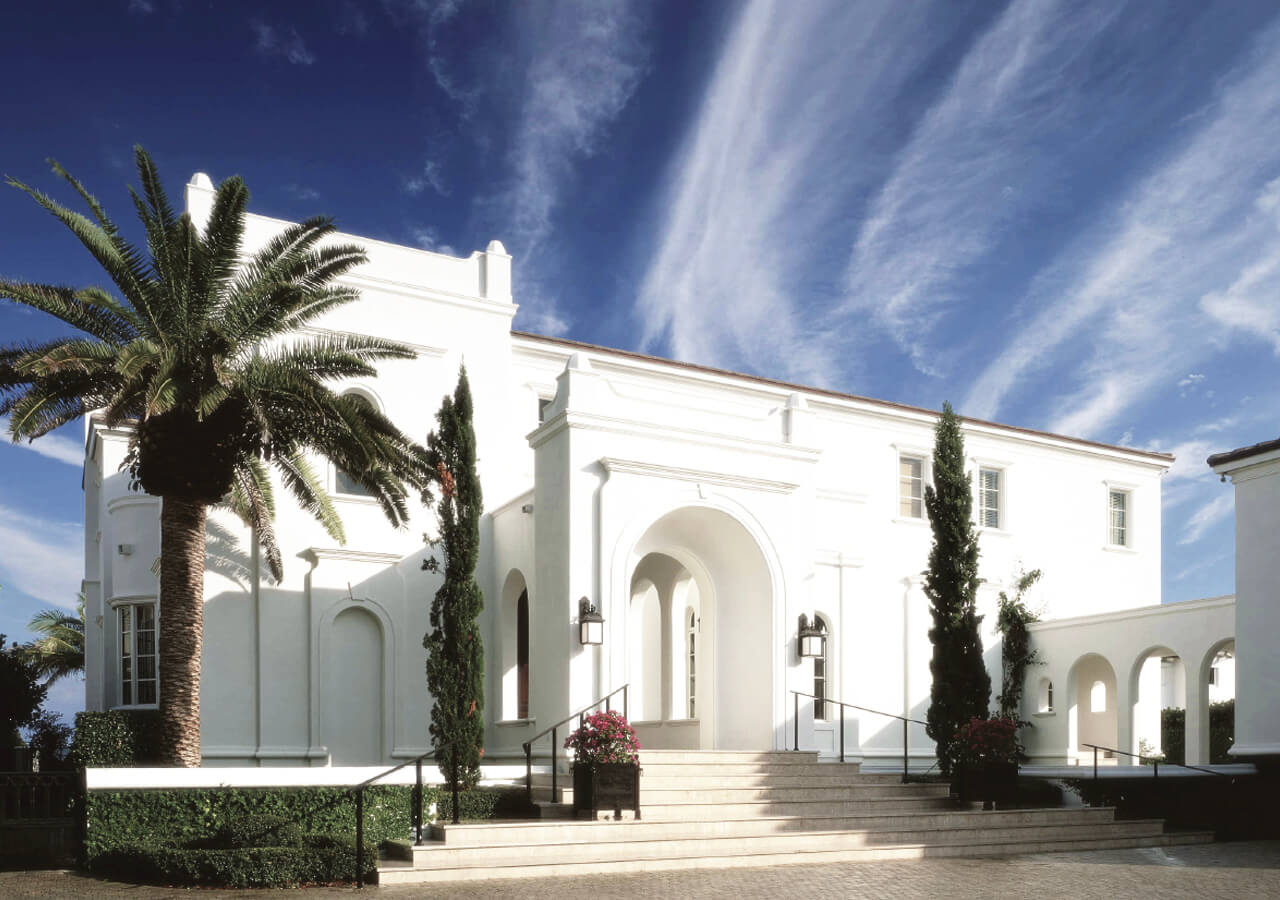 Forging dreams since 1985