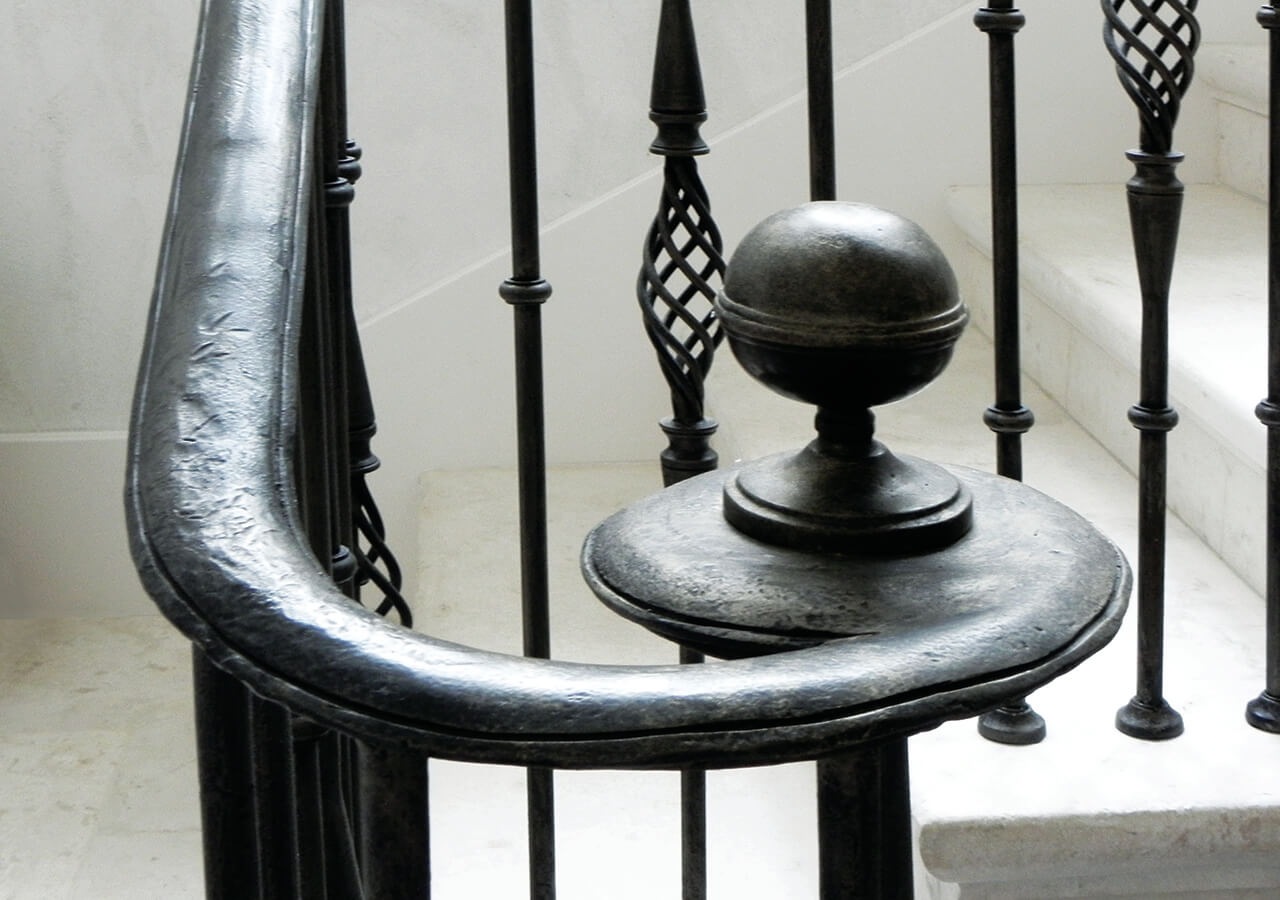 The Medieval Hammer Effect
Patience is the key to handcrafted design. Meticulous hammering with varying levels of pressure and the careful selection of tools are what compose the beauty of this unique  iron piece. Thesilver beams in the natural iron finish and the intentional roughness of the design allows this railing to be a versatile timeless piece in both contemporary and traditional interiors.
To find out more about BELT`s medieval hammer style please make your appointment with us.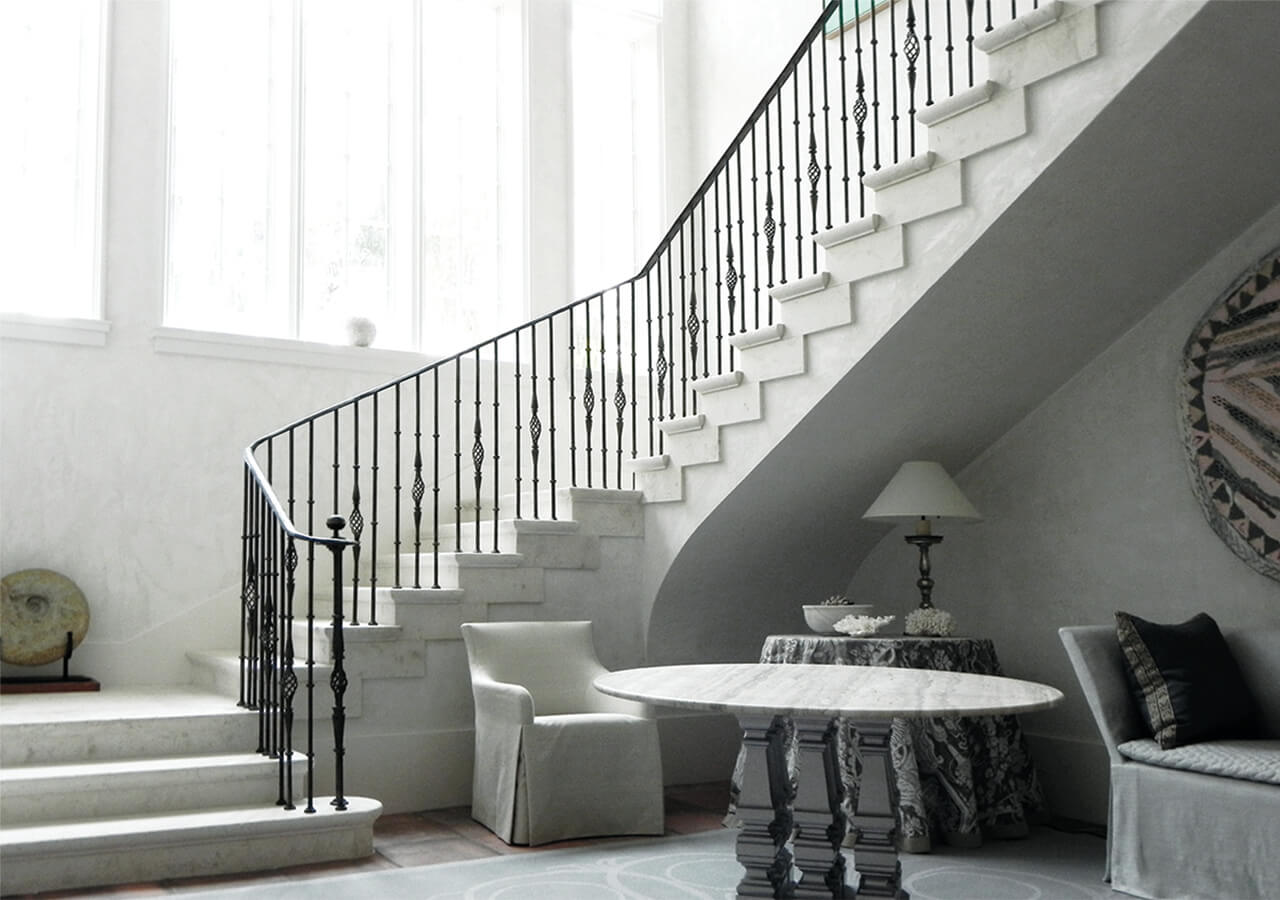 Belt is metal sophistication